CFA Franc Reforms Pose New Hurdle for West African Currency
An ambitious plan to adopt a common currency for 15 West African countries will become even more difficult to implement once France's former colonies in the region follow through on an announcement to reform their single payment unit.
At the heart of the matter is whether the single currency for the Economic Community of West African States should be free-floating or have a fixed value. Another consideration is France's continued role to back up the payment unit.
Late last month, the West African Economic and Monetary Union bloc of eight mostly French-speaking countries agreed to start phasing out the seven-decade-old common CFA franc. The reforms include removing requirements to keep half their reserves in France and to give the country a seat on the union's board.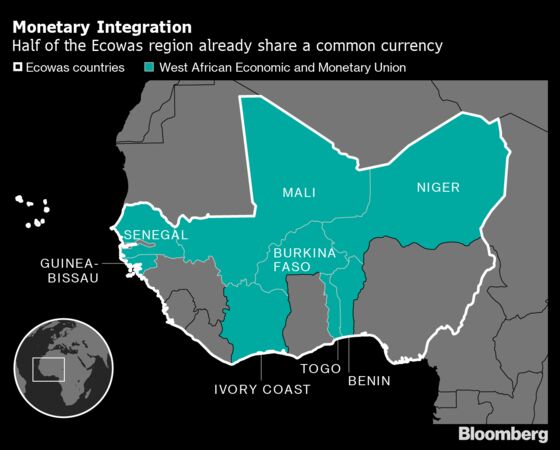 However, France will guarantee the new currency's peg to the euro as it did for the CFA franc. That means for now there's little chance that Nigeria and Ghana, the two biggest economies in Ecowas, will join in.
French involvement wouldn't "be tolerated by Anglophone countries," Malte Liewerscheidt, vice president at Teneo Intelligence, said in an emailed note. "Conversely, France would be unable to 'guarantee' the exchange rate should a juggernaut like Nigeria join the club."
The establishment of a common currency has been pursued by West Africa for more than two decades to help remove trade barriers, ease the cost of business and boost economic growth in a region of more than 380 million people. Nigeria's $400-billion economy dominates the region and accounts for more than two-thirds of the gross domestic product of Ecowas, about ten times bigger than Ivory Coast, the largest among the CFA franc nations.
Last year's agreed implementation date of 2020 for the a common currency was already highly ambitious, with countries having to meet economic convergence criteria that include keeping public debt below 70% of GDP and single-digit inflation.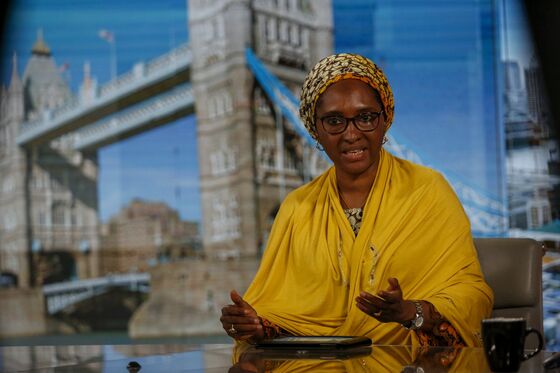 Nigeria's Finance Minister Zainab Ahmed said in December only Togo, a $5-billion economy and one of the bloc's smallest, has met all of the conditions. That's even as the International Monetary Fund estimated gross government debt at 72.6% of GDP last year.
Nigeria said it was "studying" the French-speaking bloc's proposal and would respond at a later stage. Ghana is keen to become part of a common currency arrangement, but insists that last year's declaration allows only for a flexible rate regime.
"Although the government of Ghana is committed to do all it can to join the West African common currency arrangement, there are many unresolved issues regarding the common currency," Bank of Ghana Governor Ernest Addison said earlier this month. This "would take time to resolve."