CBS Says Anthony Scaramucci, Ryan Lochte on New Cast of Show 'Big Brother'
(Bloomberg) -- Former White House communications director Anthony Scaramucci and Olympian Ryan Lochte will join the cast of the second season of "Big Brother: Celebrity Edition," CBS announced Sunday.
They'll compete against 10 other celebrities for a chance to win $250,000.
Other cast members of the reality show include "Mean Girls" star Jonathan Bennett, singer Tamar Braxton, "Real Housewife" Kandi Burruss, comedian Tom Green, Olympian Lolo Jones, former NFL player Ricky Williams and Lindsay Lohan's mother Dina Lohan. Radio and television host Kato Kaelin, former WWE wrestler Natalie Eva Marie and actor Joey Lawrence will also compete.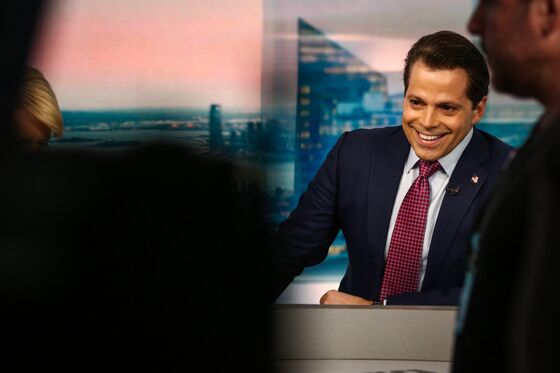 They will live together in a house with dozens of cameras and microphones recording their every move, and will have no contact with the outside world. Each week, one or more guests will be voted out of the house.
The show kicks off with a two-night premiere starting Monday, Jan. 21 at 8 p.m.