CBS's Les Moonves Obstructed Harassment Probe, Times Reports
(Bloomberg) -- Former CBS Corp. head Les Moonves destroyed evidence and lied to lawyers investigating accusations of sexual harassment in an effort to limit the fallout from the scandal and protect a $120 million payday, the New York Times reported.
CBS would be justified in denying Moonves his severance, according to a report being prepared by outside investigators, a draft of which was seen by the Times. Lawyers spoke with Moonves on four occasions and found that he "deliberately lied about and minimized the extent of his sexual misconduct," the Times said, citing the document.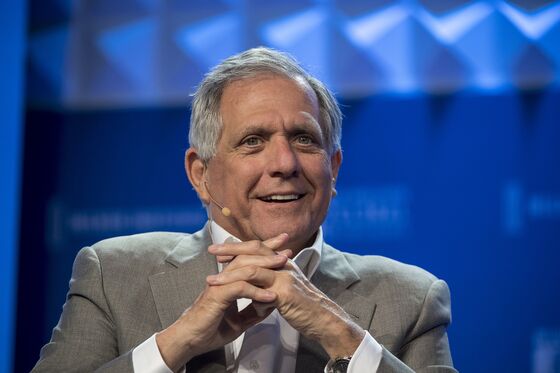 Moonves stepped down in September after being accused of sexual harassment by a dozen women, ending a decadeslong run as one of the most powerful figures in the entertainment business. Moonves was also one of the highest-paid executives in the U.S., earning hundreds of millions of dollars over just the past few years.
The former chief executive officer has acknowledged having sexual relationships with many of the women, but has said the relations were consensual and denied that he used his power to punish women who spurned his solicitations. A representative for Moonves declined to comment on Tuesday.
Investigators plan to present their report to the CBS board next week, ahead of the company's annual meeting, the Times said. Representatives for the New York-based company and the board said they hadn't seen the draft report.
"The board has reached no conclusions on this matter," a representative for the directors said. "The investigators and the board are committed to a thorough and fair process. No draft of the investigators' ongoing work product has been shared with the board or the company."
The media mogul's downfall was triggered by explosive allegations in the New Yorker magazine, which reported that he sexually harassed a dozen women and tried to harm their careers. He also was waging a separate fight with majority shareholder National Amusements Inc. over a plan to dilute the investor's stake. That clash was resolved when he agreed to step down.
"Untrue allegations from decades ago are now being made against me that are not consistent with who I am," Moonves said at the time. "I am deeply saddened to be leaving the company."
The media giant hired two law firms, Covington & Burling and Debevoise & Plimpton, to investigate his actions and determine whether the 69-year-old receives any of his hefty severance package. That work is ongoing, the board's spokesman said on Tuesday. A representative for Debevoise didn't immediately respond to a request for comment, while a representative for Covington said he couldn't immediately comment.
"Our work is still in progress and there are bound to be many facts and assessments that evolve and change as the work is completed," the board spokesman said. "Anyone who may have disclosed draft information to the New York Times did so without authority and in violation of their obligations.''