Carney's Guilty Pleasure TV Show Changes U.K. Inflation Basket
(Bloomberg) -- It's one of the most-watched shows on British television, a guilty pleasure for Mark Carney and it's even changing how inflation is measured.
The U.K. statistics office has updated the basket of goods it uses to measure price changes and in comes bakeware, one of 16 items added this year. The change reflects an increase in home baking thanks to the popularity of "The Great British Bake Off," in which competitors battle it out over cakes, biscuits and breads.
The statistics office said Monday there's been a "large increase" in spending on kitchen equipment, "possibly influenced by the success of various television cookery programs."
In a quick-fire interview at a school in 2016, Carney, governor of the Bank of England, said his guilty pleasure was watching Bake Off. He's not alone: It's consistently among the most-watched shows in the U.K.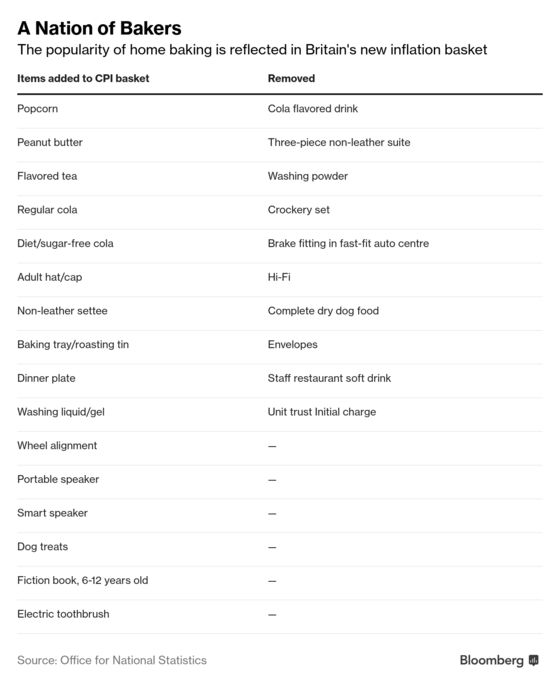 In the list of 720 items, there were 10 removals and 16 modifications. Reflecting changing household spending, crockery sets were replaced by dinner plates and three-piece furniture suites by individual sofas. Bluetooth speakers are in, hi-fis are out, and the ONS has changed how it measures sodas because of the U.K.'s sugar tax, introduced last year.