Carney And Dudley Urge Markets to Prepare for Libor Change
(Bloomberg) -- Bank of England Governor Mark Carney and Bill Dudley, President of the Federal Reserve of New York, urged the finance industry to prepare for the transition to new benchmark rates from scandal-ridden Libor.
"Libor's potential cessation after 2021 poses a clear risk to financial stability, and prudent risk management means that all of us must prepare for a world without Libor," Dudley said at a conference in London. "This is a monumental and complicated effort -- one that the industry has never undertaken -- and it will entail overcoming many obstacles."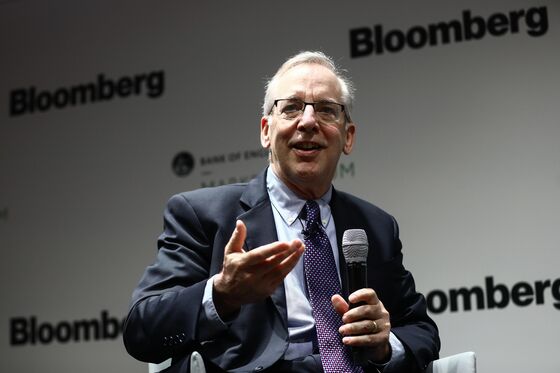 The U.K. Financial Conduct Authority said last year that the London interbank offered rate, plagued by rigging scandals, was no longer viable. While regulators have been working on alternatives, Libor is still used in a range of financial products from mortgages to interest-rate derivatives contracts. That means it may live on past 2021, when regulators will no longer force banks to submit estimates on borrowing costs.
"At its core, the problem we face today is that the financial system has built a tremendously large edifice on a structurally impaired foundation," Dudley said.
The U.K. has opted for the reformed Sterling Overnight Interest Average, or Sonia, as the alternative to Libor, while the U.S. has opted for SOFR, the Secured Overnight Financing Rate. Both are rates based on real transactions, rather than on estimates of the rates at which banks would lend unsecured to each other that Libor is based on.
"Libor is meant to measure the short-term unsecured funding costs of banks," Carney said at the conference. "But the reality is that, since the financial crisis, Libor really has become the rate at which banks don't lend to each other."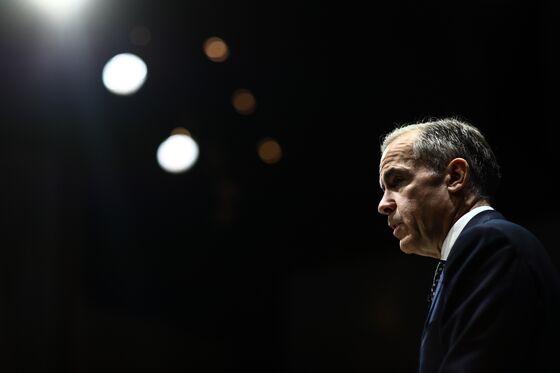 An industry-administered benchmark for trillions of dollars of financial contracts, the benchmark was developed in the 1980s and its use grew alongside the era's burgeoning debt markets. The measure was discredited after banks were discovered to have manipulated it to their own advantage, or to disguise their fragility during the financial crisis.
Cautionary lessons that can be drawn from the Libor scandal include how poor design can be exploited, the limitations of self-regulation "and the need for robust controls," Dudley said. "It also underscores the power of incentives to drive individuals and firms to do things that are imprudent and/or unethical."
The reformed Sonia now is the basis for transactions of 50 billion pounds ($67 billion) a day, Carney said. In the U.S., SOFR is based on the $700 billion a day Treasury repo market, meaning it should be "resilient during periods of financial stress," Dudley said.
"Market participants in every sector and market that use Libor now need to come together to identify and resolve issues, change business practices, and adopt alternative benchmarks," Carney said. Futures contracts referencing both the rates have been created, and Carney said he expects floating-rate bonds and loans using the benchmark to appear.