Canadian Firms Expect Fastest Wage Growth in More Than a Decade
(Bloomberg) -- Canada's small businesses are expecting wages to rise at the fastest pace in over a decade.
Businesses see employee compensation rising by 3.1% over the next year, according to a November survey of members by the Canadian Federation of Independent Business. That's the highest level in data that goes back to 2009. The historical average is 1.6%.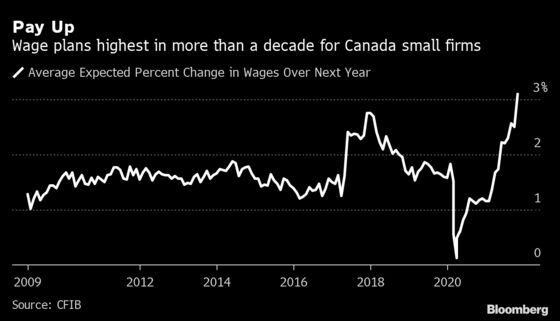 The data suggest Canadian firms are feeling the pressure to raise pay after inflation surged and the labor market tightens.