Caesars' $17 Billion Sale Saved by Bettors Racing Back to Tables
(Bloomberg) -- Eager U.S. gamblers returning quickly to casinos after the Covid-19 lockdown helped Eldorado Resorts Inc. sell almost $8.8 billion in debt and stock needed to complete its takeover of Caesars Entertainment Corp.
Eldorado's Tom Reeg, who now is chief executive officer of the combined company, said he never questioned whether to go forward with the deal, which was worth $17 billion when it was announced last year, even after the coronavirus shut down all the casinos in the country for three months.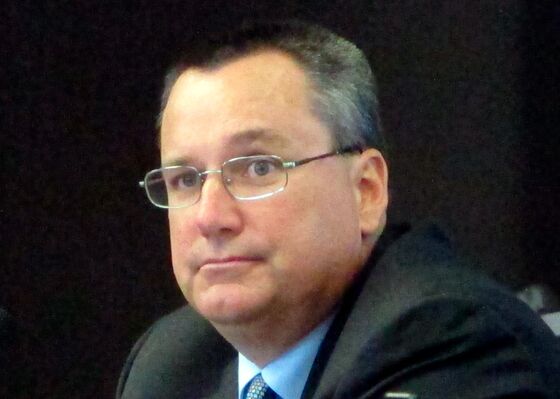 "It continued to make business sense, our financing commitments were rock solid," Reeg, 49, said in an interview Monday, when the purchase closed. "We knew we could finance the transaction. We'd already done so much work on synergy, starting to think about integration -- it was clear there was even more opportunity than we thought."
The Federal Reserve helped the company sell the loans by pushing official interest rates to almost zero, Reeg said. Early, strong results from casinos, which began reopening in May, also provided a boost.
"Customers were effectively trapped in their homes for three months," said Reeg, who has been with Eldorado for almost a decade. "They were anxious to get out and be entertained. They were looking for places they could go, drive to, go back home. It was perfect for the regional casinos."
Eldorado, which will adopt the Caesars name, sold $8 billion in junk bonds and other debt, and $772 million in new stock last month to finance the deal and shore up its balance sheet. The takeover transformed Reno, Nevada-based Eldorado into the largest operator of casinos in the U.S., with some 55 properties in all.
Although casinos have had to limit the number of guests players at the slot machines and tables to meet social-distancing rules, the returning visitors have been higher-end bettors who wager more, Reeg said. They are also less impacted by the virus-related job losses and business slowdown hitting the economy.
Combined, Caesars and Eldorado lost about $1 billion in the second quarter due to the virus-related closures, Reeg said. Profitability since they have reopened is up because Caesars isn't offering some money-losing amenities, such as buffets and entertainment.
Reeg is now pursuing the sale of several U.S. and international casinos, including three he was ordered to divest by Indiana casino regulators. He's seen "significant, unsolicited interest" in those properties from other casino operators.
The new Caesars is also pursuing a possible initial public offering of shares in the company's sports and online-betting business, which could help reduce the company's $14 billion in borrowings.
"The idea is to somehow highlight the value of that business," Reeg said. He described it as "similar in a scale and a revenue standpoint to DraftKings," though "trapped in a much larger casino operator."