Burberry to Expand New Store Format to Gain Higher-Spending Clients
(Bloomberg) -- Burberry Group Plc shares slumped as the U.K. trenchcoat maker's plan to go upmarket lost momentum ahead of the arrival of a new chief executive officer.
The stock fell as much as 10%. The company's full-priced sales growth decelerated to 10% in the three months through September after more than doubling in the first quarter, which had an easier comparable.
The slowdown dashed hopes the company was already turning its business around ahead of the arrival of Jonathan Akeroyd as CEO in April. Burberry has been shifting more stores to a fancier design and said it was trying to reduce discounting. Burberry should finish exiting markdowns by the end of the fiscal year in March, Chief Financial Officer Julie Brown told analysts in a call Thursday.
Burberry is facing a transition period with Marco Gobbetti, the outgoing CEO, set to leave the group to run Salvatore Ferragamo SpA. Akeroyd, the head of Capri Holdings' Versace, may have a bigger challenge in making Burberry more up-market than investors previously thought.
"All eyes are going to be on the change of leadership," said Luca Solca, an analyst at Sanford C. Bernstein.
The focus of the board for the new CEO was to make sure the executive continues developing the business "pretty much along the current lines, with continued focus on elevation," Burberry Chairman Gerry Murphy told analysts.
Burberry sales revival needs time: BI
The company opened a flagship on Sloane Street in London in July designed by architect Vincenzo de Cotiis with a gallery-like ground floor aimed as a backdrop for the collections. Fifteen locations have moved to the format, including several in China and South Korea. Burberry said it decided to accelerate the shift, expecting to have 50 shops in the high-end design by the end of the fiscal year.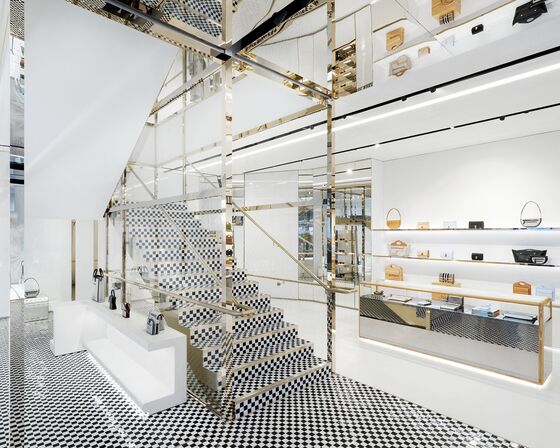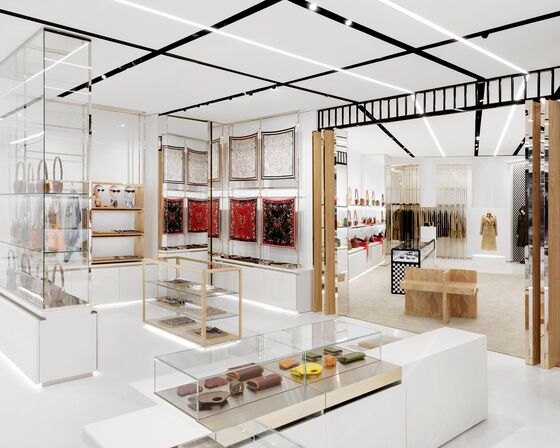 Burberry joins Kering SA's Gucci in publishing results that suffered from recent virus restrictions in China.
"Wide-reaching regional lockdowns and extreme weather impacted our performance in August in particular," Burberry said. The virus restrictions in China led to a drop in customer visits in August but Burberry said it saw a "good recovery" there in September.
Luxury-Goods Market on Track to Surpass 2019 Levels This Year
Although analysts are also concerned that a recent goal to narrow the gap between the rich and the poor in the world's second biggest economy, a policy known as "common prosperity," could hurt consumer demand for ostentatious handbags and fashion products, Brown told reporters the objective would help luxury brands like Burberry since the proportion of potential new clients would grow.
The company also said it's resuming a share buyback and plans to purchase 150 million pounds ($201 million) of stock.
Adjusted operating profit in the six months to the end of September came in at 196 million pounds. Burberry said it's comfortable with current-year market expectations, and is keeping its "medium-term guidance for high-single digit top line growth and meaningful margin accretion."
Burberry is opening a store in the new format in Shanghai Thursday, coinciding with China's singles day holiday.