Burberry Considers Boosting CEO Gobbetti's Pay Package
(Bloomberg) -- Burberry Group Plc is considering an increase to Chief Executive Officer Marco Gobbetti's compensation even as his turnaround of the British fashion brand has hit challenges ranging from Hong Kong protests to the coronavirus.
The board is discussing raising the maximum award under Gobbetti's long-term incentive plan to 400% of salary from 325%, according to people familiar with the situation. The remuneration committee is also weighing potential changes to performance metrics that could lift his payout, said the people, who asked not to be named because the deliberations are confidential.
Gobbetti's salary was 1.14 million pounds ($1.5 million) last year, and his total remuneration including share awards, cash allowances, bonus and pension payments totaled nearly 4 million pounds, according to Burberry's annual report.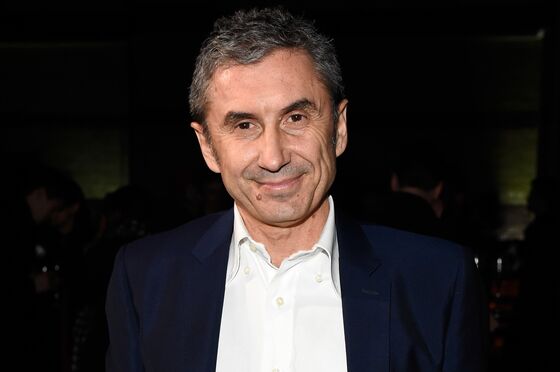 Burberry, which has faced previous shareholder revolts over executive pay, disclosed in the report that it was preparing a new remuneration policy for Gobbetti and Chief Financial Officer Julie Brown, which shareholders would vote on ahead of its annual meeting in July. It said it's consulting with investors on the new guidelines.
"The company is at the preliminary stages of reviewing its remuneration policy, in line with the standard three-year cycle required under U.K. regulations," the trenchcoat maker said in a statement, declining to comment on specifics of any proposals for executive compensation.
The review of Gobbetti's pay comes at a difficult time for Burberry, which last month scrapped its financial guidance for the year after temporarily closing 24 of its 64 shops in mainland China due to the coronavirus. Earlier, the anti-government protests in Hong Kong cut the company's sales in that market in half over the Christmas quarter.
Executive pay has been a sensitive issue at Burberry. More than 50% of shareholders voted against a remuneration report in 2014 that included an award of one million shares to Christopher Bailey, the former chief designer and CEO. It was a non-binding vote, however, meaning that Bailey still received his award.
Gobbetti joined Burberry near the start of a multiyear surge in luxury demand that's fueled rapid growth for the likes of Kering's Gucci and LVMH's Christian Dior. Burberry, weighed down by old stocks and high exposure to department stores, has largely missed the wave, reporting broadly flat sales and profit.
Gobbetti, who oversaw LVMH's Givenchy and Celine brands before joining Burberry in 2017, has teamed up with star designer Riccardo Tisci on a plan to reinvigorate the British label with a new logo, updated looks and social media buzz. Burberry has said the response to new lines has been favorable and it's sticking with plans to update stores and roll out new products despite the virus.
No decisions have been made about any changes in the incentive plan. The current system links payouts to metrics on revenue, profit and return on invested capital, according to the annual report. Burberry is considering including an earnings-per-share measure, according to the people familiar with the situation.
Burberry disclosed in its annual report that just 25% of the 2016 executive share award plan, equivalent to just over 1 million pounds, will vest for Gobbetti.
Luke Hildyard, a director at the High Pay Centre, an independent think tank carrying out research and analysis on corporate governance, said the process of drawing up a remuneration policy is often complex and involves a number of stakeholders.
"CEOs are usually very good negotiators who will make their expectations clear to the remuneration committee chair," he said, speaking generally about the process that boards undertake. "The committee then typically considers the views of shareholders, remuneration consultants and other stakeholders before putting the policy to an AGM vote at least once every three years."