Another European Capital Is Joining the Anti-Airbnb Drive
(Bloomberg) -- Budapest is preparing to follow other popular tourist destinations that have sought to rein in short-term apartment rentals, which fuel property prices and feed a raucous party district in the heart of the Hungarian capital.
With over 10,000 Airbnb listings in 2018, Budapest relies on the industry more than almost any other major European city. It now would join cities such as Paris, Berlin, Amsterdam and Madrid in imposing stricter terms on such rentals as residents fight to reclaim urban neighborhoods from tourists.
Hungarian lawmakers on Tuesday approved legislation that opens the way for municipalities to cap the number of days annually proprietors can rent out Airbnb-style apartments. The capital's party district also passed new regulations making it tougher for establishments to stay open past midnight.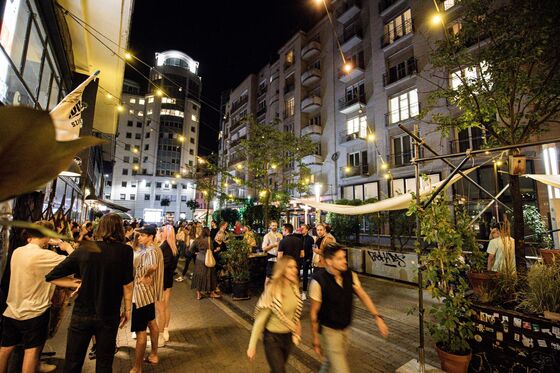 The proliferation of low-cost airlines such as Ryanair and Easyjet helped make the city a favorite for long weekend trips in Europe, so much so that officials and residents now complain of "over-tourism." The boom has made short-term rentals so lucrative that entire residential buildings have morphed into mini-hotels in the downtown area.
"We need comprehensive regulation following the example of Amsterdam, Berlin or London that limit the period when entire apartments can function as hotels," said Budapest Mayor Gergely Karacsony. He said rents in the capital's downtown are now "out of reach even for a middle-class family."
The Airbnb market's share of overnight stays in Budapest reached 20% in 2018, one of the highest among major European cities, according to a Colliers International report. That's led to a housing squeeze and soaring long-term rental and real-estate prices. The city's property prices rose 16% in the first quarter from a year earlier, the second-fastest pace among 150 major cities in the world, according to a Knight Frank report.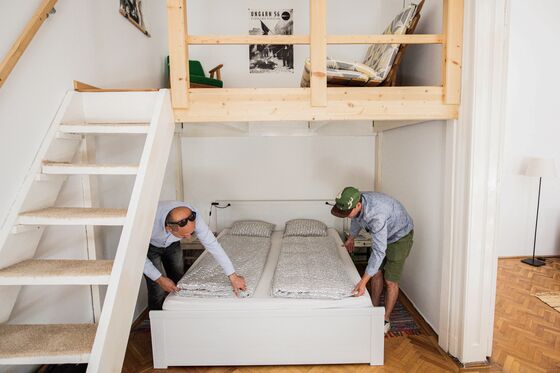 Any curbs may benefit a booming hotel industry, which added 1,120 new rooms in 2019, triple the previous year's pace but still a fraction of the 3,560 rooms in the pipeline. Of that, 75% was forecast for delivery in 2020, at least before the virus hit, according to CBRE. Investors include Prime Minister Viktor Orban's family and closest business allies.
The most likely areas to face a crackdown include the city center, including the area dubbed the "party district" that encompasses the former Jewish ghetto that is now dominated by so-called ruin bars.
Popular with tourists and locals alike, the boom gave dilapidated buildings a new lease on life and boosted the art and restaurant scene. But residents and officials have focused on the trash, noise and crime, including drugs and prostitution, that have accompanied the area's transformation.
"It was pure hell to live there," said Dora Garai, head of a group representing locals, who said she used to live in the building facing Fogas, one of the area's most popular venues, a labynthine complex of two converted buildings that includes serveral bars, dance floors and gardens. She's since moved to the outer part of the same district, no longer within earshot of the party scene.
After years of fielding complaints from residents, the council this year approved a "quiet code" that will come into effect this summer. It bans establishments staying open past midnight unless they meet certain criteria, including having equipment that limits the noise level and security to ensure patrons don't drink outside.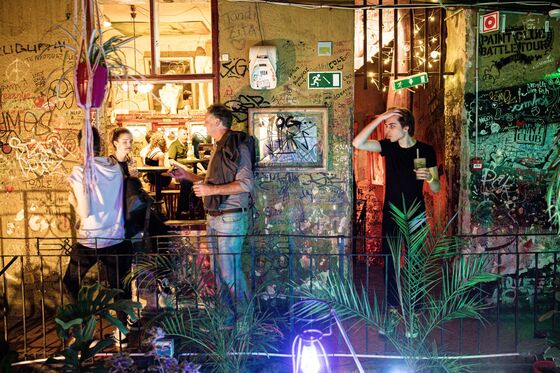 For bars and clubs, the timing couldn't be worse after the virus all but wiped out the first half of the year as flights were grounded and Budapest went into a lockdown for several months.
At Hivatal, a tiny bar whose terrace space is usually overflowing with mostly locals, owners put up the "For Sale" sign after the new regulation was published.
"The timing isn't great as there are no foreign tourists right now and we had no revenue for the past three months," said Zsofia Komuves, one of the owners.
At the same time, she conceded that some new regulation was needed and it just needed fine-tuning so that bars like hers wouldn't go out of business. After talking with the municipality, she said she remained hopeful that a compromise can be reached.
"We are not going to kill the party district," said Peter Niedermuller, the recently elected mayor of the seventh district. "But we need some changes because people living in the district cannot sleep at night."