Bud Light Counters Lost Stadium Sales With 100,000 Free Tickets
(Bloomberg) -- Bud Light markets itself as a party beer, and it's betting that America is ready to partake again.
That's why it's unleashing what Andy Goeler, vice president of marketing for the Anheuser-Busch InBev brand, called the "biggest sports ticket giveaway in the history of mankind." Bud Light, known for its over-the-top marketing, will nudge America back to events where lots of beer drinking usually happens by dispersing 100,000 free tickets valued at $10 million to sporting events, including the National Football League and Major League Baseball.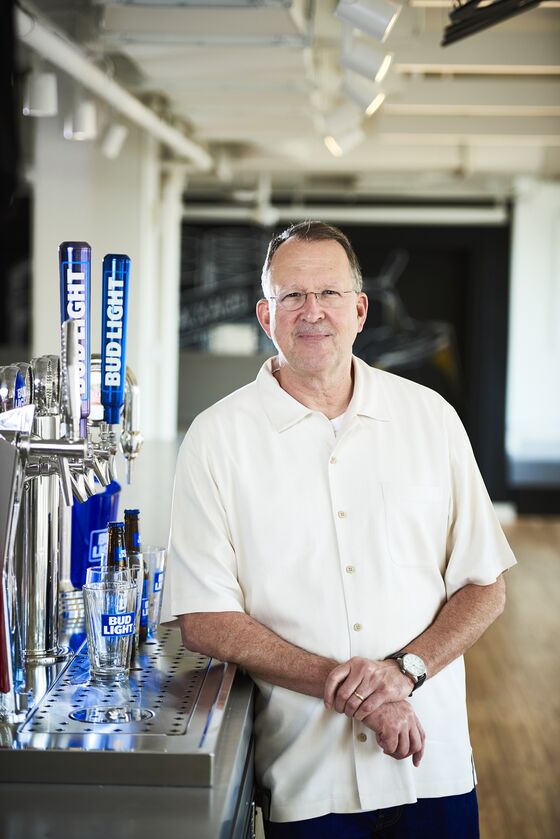 With vaccinations increasing, the promotion is part of the brand's push to boost sales by getting Americans back in party mode. Bloomberg recently spoke with Goeler about America's biggest beer brand.
There's no doubt that Americans are looking forward to indulging in activities like football games and concerts that are big beer drinking events. But what about going out to bars? Your company does all kinds of research. Are Americans ready to return to the local pub?
There's massive pent-up demand to get back to bars. Bars are such a part of America. They've been part of the culture for hundreds of years. We talk to a lot of consumers, and people are like: "I miss the smell of hamburgers at my local bar," or "I even miss getting bumped and the beer spilling on my shirt."
Now let's get to this promotion. You're actually setting this up like it's a stimulus bill with three big spending components. The first part is the ticket giveaway. Then what?
Number two: As you go back to the bar, Bud Light will buy your first Bud Light. Number three: We are going to be doing live music events as we go into the start of the summer.
And how is actor Sam Richardson, who played Richard Splett on "Veep," involved in the campaign for all these free tickets and beers?
He is going to go through the 100-page proposal—set up like a C-SPAN read. Then at the end, he'll ask consumers to go online to endorse it.
You've been at Anheuser-Busch for about four decades, mostly on the marketing side. How did you adapt over the past year of the pandemic?
We had to pivot. Other beers, like craft, are more about enjoying them by yourself, but Bud Light is all about large crowds, sociability and fun. We went really big into streaming. We had some record breaking livestream events in the U.S.—for one of them 17 million people tuned in.
A lot of the streaming we did was from the artists' basements, kitchens, living rooms—it was raw.
Americans turned to online shopping like never before during Covid. What about beer?
We started to tell people they could have Bud Light and Bud Light Seltzer delivered to their home. That took off like a rocket ship. I can't share the numbers, but e-commerce became a more viable part of our business.
There's a lot of speculation about how Covid has changed all of us. Is that something a brand like Bud Light thinks about?
There will be an appreciation for friendship and socializing that will be just unprecedented, and I think that will be a permanent change for the good. For Bud Light, that is up our alley. What we're saying internally is when we return, it won't be a return to normal, it will be a return to better.
Editor's note: This interview has been edited and condensed.