Brussels Edition: Court Battle
(Bloomberg) -- Welcome to the Brussels Edition, Bloomberg's daily briefing on what matters most in the heart of the European Union.
While the Brexit turmoil in London transfixes Europe, a different challenge to the east will have some of the EU's attention today: a lawsuit at the European Court of Justice seeking to undo Poland's sweeping judicial reforms. European Commission lawyers will try to get an order blocking Poland from enforcing a new law that ousts nearly two-fifths of its Supreme Court judges in what critics have called a political purge. A win would force Poland to comply, at least until the EU's top court rules on the bloc's pending case to overturn the law.
Fighting On | It's difficult to predict what will happen Brexit-wise today, such is the unpredictability of U.K. politics. What we do know is that Theresa May is vowing to fight on as prime minister. What we don't know is if more ministers will resign over the deal she struck with the EU. In Brussels, officials are watching and waiting; EU-27 diplomats hold more talks today.
Week Ahead | The highlight of next week may well be what the commission says on Wednesday about Italy when it presents opinions on euro-area draft budgets. Attention will focus on whether the commission publishes a report on Italy's debt that could set in motion a procedure that may eventually lead to fines. Also, on Monday, eurogroup finance ministers will dicuss reforming the currency union.
Indonesian Trade | Donald Trump's "America First" agenda has spurred Southeast Asia's biggest economy to bolster its European trade ties. Commerce between Europe and Indonesia — $30 billion last year — could be boosted by $4 billion annually. The EU's agreements with neighboring countries have driven Indonesia to seek a deal with greater urgency.
More Time | For many banks, Brexit will mean that a large chunk of their debt issuance will stop counting toward EU requirements for loss-absorbing liabilities, a rule devised to stop taxpayer-funded bailouts. The Single Resolution Board said yesterday that firms facing a shortfall because of Brexit may get more time to comply with its requirements.
No Hearing | Siemens and Alstom won't avail of a formal hearing before EU regulators to challenge objections to their train merger, and are in "constructive discussions" to address antitrust concerns over their combination to create a European rail giant. It buys the companies more time and lets them keep additional details of the merger from the prying eyes of rivals.
Blood & Tears | Italy's populist government pushed back against the EU, saying demands by partners to change its budget would ruin the country.  EU partners "are asking Italy for a ' blood and tears' budget," Deputy Premier Luigi Di Maio said yesterday. The administration will be prudent but won't change key measures, he added.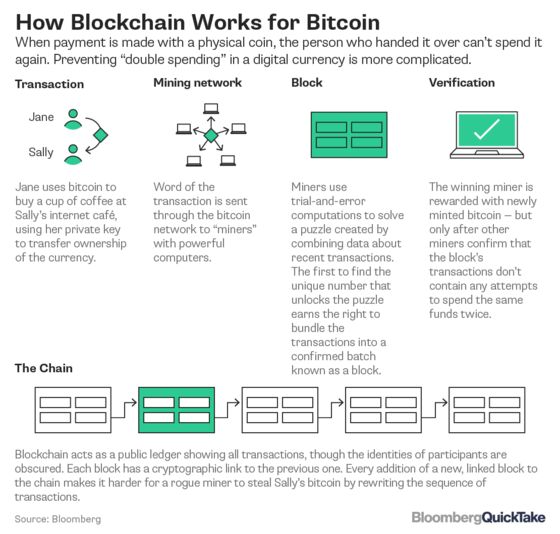 Benoit Coeure has a bone to pick with Bitcoin. Speaking at the Bank for International Settlements in Basel, the European Central Bank Executive Board member called Bitcoin "an extremely clever idea." Sadly, he said, "not every clever idea is a good idea." Coeure traced cryptocurrencies' faults to their origins, noting that Satoshi Nakamoto — the supposed creator of Bitcoin — mined the first block months after Lehman Brothers collapsed.
9:30 a.m. EU top court holds hearing on interim measures in the European Commission's lawsuit against Poland
11 a.m. Eurostat publishes October inflation (HICP) reading
EU Commission President Juncker meets Czech Prime Minister Babiš
EU Economic and Financial Affairs Council in Brussels, to discuss next year's budget
ECB President Draghi and Bundesbank's Weidmann speak at European Banking Congress in Frankfurt
French Finance Minister Le Maire, EU trade chief Malmstrom, WTO Director General Azevedo speak at trade conference in Paris