Brussels Edition: Declaring War on Cancer
(Bloomberg) -- Welcome to the Brussels Edition, Bloomberg's daily briefing on what matters most in the heart of the European Union.
It kills millions of people in the EU and costs the bloc's economy more than 100 billion euros a year. The European Commission today plans to declare war on cancer. The goal is a broad campaign to do everything from boosting research and clamping down on soaring treatment costs to stepping up tobacco controls and promoting healthier diets, European Health Commissioner Stella Kyriakides told us. But this being the EU, the battle won't start before a public consultation, which will pave the way for more detailed measures by year-end. While this is hardly the first EU plan that is big on ambition and short on details, it may be one of the few that almost everyone hopes will succeed.
Turkish Sanctions | EU diplomats today will seek to clinch a deal on punitive measures targeting Turkish nationals over Ankara's drilling activities in the Eastern Mediterranean. Some in Brussels expect a stamp of approval for the blacklist as soon as this week, a move that would mark a new low in the troubled relationship between Turkey and the bloc. 
Naval Compromise | Diplomats will also try to revive the EU's surreal Mediterranean naval mission (without any actual warships). The proposed compromise, seen by Bloomberg, would shift the mission's focus from the toxic (for Italy) mandate of migration management to enforcing a leaky arms embargo on Libya, while also being renamed. 
Far Right | Italian leaders, including the League's Matteo Salvini, join right-wing speakers at a conference in Rome on "God, Honor, Country," with guests including Hungarian Prime Minister Viktor Orban. The conference will focus on whether the rise of nationalism in Europe and America is a threat or a virtue. The lineup should give you an idea about the answer.
Weidmann's Openness | The European Central Bank needs an "understandable, forward-looking and realistic" inflation goal — but not necessarily a higher one, according to Bundesbank President Jens Weidmann. His openness to change could be key to the outcome of the review, expected later this year.
Irish Vote | Sinn Fein — the former political wing of the Irish Republican Army — is vying for top place in this week's Irish elections, while Leo Varadkar's Fine Gael party fell to third, according the latest opinion poll. Varadkar has placed Brexit at the center of his bid for power, though voters appear more focused on domestic issues including a housing shortage and struggling health care system.
Absentee Landlords | Surging costs of renting or buying a house has made the once welcoming German capital now unaffordable to many locals. And while many factors are at play — most notably a giant influx of new residents and a shortage of housing — Berliners tend to see greedy landlords as the problem. Here's why.
Climate Warning | The climate models used by scientists to successfully project global warming for the past half century are now running hot, predicting a much steeper increase in the planet's temperature. We can only hope the runaway projections are wrong, or the time we have left is all but gone.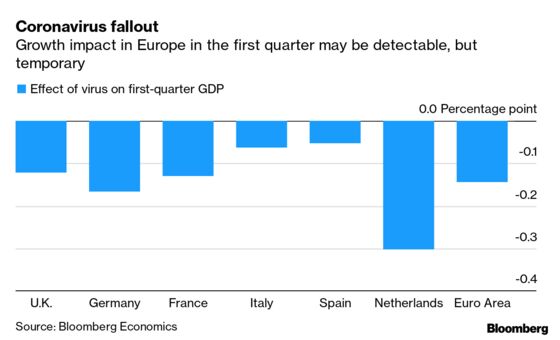 11 a.m. Eurostat releases December industrial producer prices
2:30 p.m. European Commission to unveil plan to beat cancer; Commission President Ursula von der Leyen delivers the opening speech, followed by EU health chief Stella Kyriakides 
6 p.m. EU trade chief Phil Hogan speaks in Brussels at conference on 'Europe and the Rest of the World', organized by the Centre for European Reform; he also delivers a speech at the European Free Trade Association
6 p.m. EU Council President Charles Michel meets Italian Prime Minister Giuseppe Conte
Eurostat to release data on deaths from cancer
Far right leaders meet in Rome for National Conservatism conference
Slovenian President Pahor starts talks with party leaders to either form new government or call early elections
Informal meeting of EU competition ministers