Brussels Edition: Brexit Breaking Point
(Bloomberg) -- Welcome to the Brussels Edition, Bloomberg's daily briefing on what matters most in the heart of the European Union.
A two-week clock is ticking for Brexit talks. If the U.K. wants to meet the EU's deadline for "substantial progress" towards a deal by Oct. 17, it must submit a proposal on the Irish border issue by next Wednesday, when EU envoys begin preparations for this month's Brexit Summit. Yesterday evening, we heard the Commission told national representatives that no such proposal had yet been received. Ambassadors meet again today to take stock, with a deal getting closer on everything else: the governance of the withdrawal agreement, geographical indications, Gibraltar and Cyprus. The Irish plan should be on its way and it should be acceptable, according to our optimistic source. There's not much more road left to kick the Irish can down.
Week Ahead | Apart from the Brexit drama and the ever-present noise from Italy, next week looks quieter. EU environment ministers hope to reach an agreement Tuesday on tougher carbon-dioxide caps for vehicles. We're told Visegrad countries are trying to assemble a blocking minority against the most ambitious proposals. They will succeed if Germany joins them, which is still unclear. In any case, even the most timid proposal put forward by the Commission would force carmakers to cut emissions by 30 percent from 2020 to 2030.
Tech Tax | The French push to make big tech companies pay more tax and pay it where revenue is generated is gaining momentum, judging by the latest draft of the communique of the EU-Asia Summit prepared by EU officials. If the Asian side agrees to the wording for this month's summit, more than 50 heads of state will commit to address the issue of taxing the digital economy by 2020, with a progress report in 2019.
Tropical Talks | Unsuspecting tourists in Bali shouldn't be spooked if they bump into a bunch of central bankers and finance ministers on the island's famous beaches. The world's banking and finance chiefs will head to the tropical destination next week for the IMF's annual meetings. For the EU's top economic officials the trip will be business as usual, with ongoing trade tensions and the likely standoff with Italy over its spending top of mind.
Russian Spies | Russia is under renewed pressure over cyber attacks and non-compliance with an arms reduction treaty and had its spies captured. But Vladimir Putin doesn't need to worry about new sanctions at this stage. We're told that at a meeting of EU ambassadors — without aides — which took place at a secure room in Brussels yesterday, no one asked for new measures. The Dutch (and the U.K.) asked for solidarity and informed their colleagues about details they had already read in the press.
German Banks | Flush with deposits from Germany's famously thrifty citizenry, the Sparkassen are a dominant force in retail banking, especially in rural areas. These public-sector savings banks control €1.2 trillion in assets, but their cozy ties with politicians are at the heart of concerns about hidden risks to the financial system in Europe's biggest economy.
Money Laundering | Another day, another plea to update Europe's anti-money laundering framework. Speaking in Vienna, ECB supervisory chief Daniele Nouy underscored the need to replace the current national patchwork with a single institution.  "Sitting in a tower" in Frankfurt or Brussels ensures greater independence than being a small, inexperienced authority with "big neighbors" prone to dubious activities, she said.  Nouy spoke as the U.S. started an investigation into a money laundering case involving Denmark's biggest bank.
Big Hack | If you haven't read this major story about how China used a tiny chip to infiltrate U.S. companies, including Amazon and Apple, you should. The tiny microchip, not much bigger than a grain of rice, affected almost 30 U.S. companies, including a major bank and government contractors.
Nights Out | It's Friday, so we'll treat you to a list of the world's 50 top bars. The rankings are based on the votes of 505 drinks writers, bartenders and cocktail aficionados in 55 countries. And no, there's no entry from Brussels. But many are in London.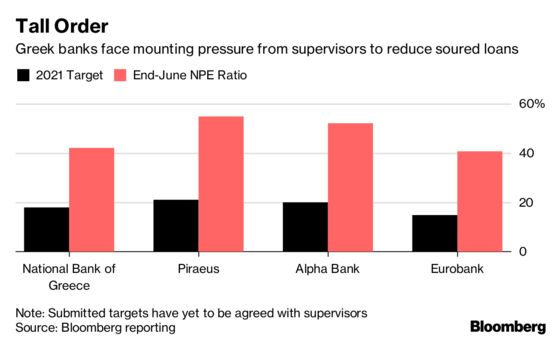 8:15 a.m. EU trade ministers meet in Innsbruck, Austria; press conference by EU trade chief Cecilia Malmstrom expected at around 12:30 p.m.
10 a.m. EU Commission President Jean-Claude Juncker delivers a speech at the Austrian Society for Foreign Policy and the United Nations in Vienna
10 a.m. EU Court of Justice Judge Allan Rosas discusses the future of Europe at the CEPS think tank
2:30 p.m. EU Competition Commissioner Margrethe Vestager speaks at the Tatra Summit in Slovakia