Browder to Take Nordea Laundering Claims to U.S. If Needed
(Bloomberg) -- The investor driving money laundering allegations against Danske Bank A/S and Nordea Bank Abp says he's prepared to step up his campaign.
Bill Browder, the co-founder of Hermitage Capital Management, has spent the past decade digging up evidence and handing it to European prosecutors. Much of what he's found has led to criminal investigations, but he's also encountered some hurdles. Now, he says he's planning to turn to the U.S. legal system if he hits a wall in Europe.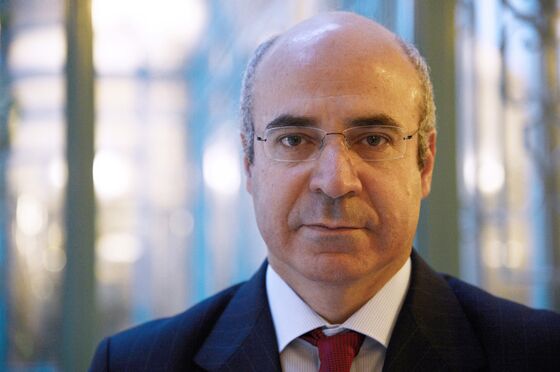 Browder's evidence has already played a crucial role in shaping multiple probes into Danske's $230 billion laundering scandal in Estonia. His team's strategy rests on getting access to bank records that become available when a prosecutor takes on a case and Hermitage becomes a party.
In the case of Danske, Browder says his team was "able to get information from the Estonian prosecutor which allowed us to trace the money from Danske to France, Germany, Spain, the Netherlands and other countries." He says "Nordea has a similar situation and we have yet to see where the money went."
"All it takes is one law enforcement agency to take up the task and then we will succeed," he said. "One way or another, we need to find out where the money went. Otherwise, people will have gotten away with this crime."
Nordea was forced earlier this month to respond to renewed allegations that its employees knowingly helped tax evaders. The bank, which has been under investigation for separate money laundering allegations since 2016, says it is cooperating with the relevant authorities, and that it has taken significant steps to improve its compliance efforts.
Danske is under criminal investigation in Denmark, Estonia and the U.S., and investors are bracing for fines potentially in the billions of dollars. In the case of Nordea, Browder's evidence points to suspicious flows of around $400 million. His material is being reviewed by authorities in Finland but so far there's no formal investigation. Denmark is also still deciding, while Sweden has already opted against a full probe.
If Nordic prosecutors don't take up the case against Nordea, Browder says he can turn to the U.S. There, he can ask a court permission to subpoena Nordea's correspondent banks for transaction records, a tactic he says he's used successfully in the past. He's also stepping up his public campaign to drum up support. Earlier this month, Browder addressed Denmark's parliament and he's due to speak to European lawmakers at an event on laundering and Russia on Jan. 29.
The subpoena channel "is one of the ways that we originally found the money in some of these countries, through the New York correspondent banks," Browder said. "We haven't hit a roadblock yet."
Browder says the fact that he's a party to "a number of" foreign judicial proceedings means he can use the subpoena tool in the U.S., even if Nordea isn't named in those proceedings.
Julie Galbo, chief risk officer at Nordea, said that if Browder "finds new information we are happy to look at it," in an emailed response to questions. "Nordea can only share information with the authorities," she said.
This month, investors and analysts questioned Browder's approach when he said he had information relating to a possible French investigation into the Danske case. The announcement initially panicked markets, and Danske was forced to shelve a bond sale. When investors learned the details of Browder's allegations, some characterized it as a "side show." Sean George, chief investment officer at Strukturinvest, even said Browder had lost some credibility.
Browder insists he's not paying attention to markets. He says his "interest is only in criminal justice."