Brooklyn Nets CEO Says Signature Was Faked on Carton Deal
(Bloomberg) -- The first time Brooklyn Nets CEO Brett Yormark saw his signature on a deal that promised a supply of concert tickets to a company led by sports radio host Craig Carton was when prosecutors showed it to him.
"I was very angry," Yormark testified Wednesday at Carton's fraud trial in New York, saying the signature was faked. "I never authorized it."
According to the government, Carton used deals such as the one he claimed to have with Yormark, the head of the company that operates the Nets, the Barclays Center and the Nassau Coliseum on Long Island, to pitch his ticket-resale business to investors. Carton raised millions of dollars, but instead of buying tickets he used the money to pay off gambling debts and repaid earlier investors, federal prosecutors claim.
Carton had no idea the documents he provided to investors were fake, his lawyer, Robert Gottlieb, told the jury during opening arguments on Tuesday. He pointed the blame at one of Carton's alleged co-conspirators, Anthony Meli, who pleaded guilty to a separate ticket-resale fraud and is serving a 6 1/2-year sentence.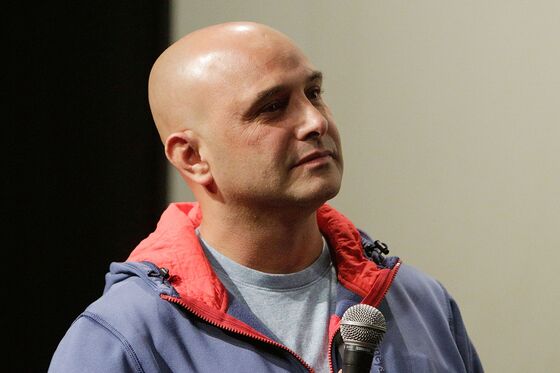 Yormark said he's known Carton since 2012, when the National Basketball Association's Nets moved to Brooklyn from New Jersey. He said he had been on Carton's radio show on WFAN before that and had a "very good professional rapport" with the shock jock, who was "influential in the the marketplace" and often aggressively pitched deals.
Yormark said he had entered into partnerships with Carton, including the opening of the "Boomer and Carton Kitchen," in the Barclays Center. Carton had bought blocks of tickets to concerts in the past from his company, Yormark said. But he said that while Carton approached him in the fall of 2016 looking to buy more than $10 million in tickets for concerts that included Barbra Streisand and Metallica, the deal was never done.
Earlier in the day, Henry Klein, a businessman who loaned Carton thousands of dollars for gambling, testified that the radio host regularly borrowed as much as $1 million to play at casinos, at interest rates as high as 15 percent.