Brookfield's West Side Story May Be the Model for 666 Fifth Ave.
(Bloomberg) -- What might Kushner Cos.' 666 Fifth Ave. look like if Brookfield Property Partners LP took over? Maybe 5 Manhattan West.
That's the mesa-shaped building on Manhattan's far west side, once occupied by the Associated Press and the New York Daily News and known as 450 W. 33rd St. A long, long time ago, it was home to an ice-skating rink known as Skyrink. These days it houses technology operations of JPMorgan Chase & Co., and Amazon.com Inc. is taking 359,000 square feet (33,000 square meters) of the 1.7 million-square-foot building.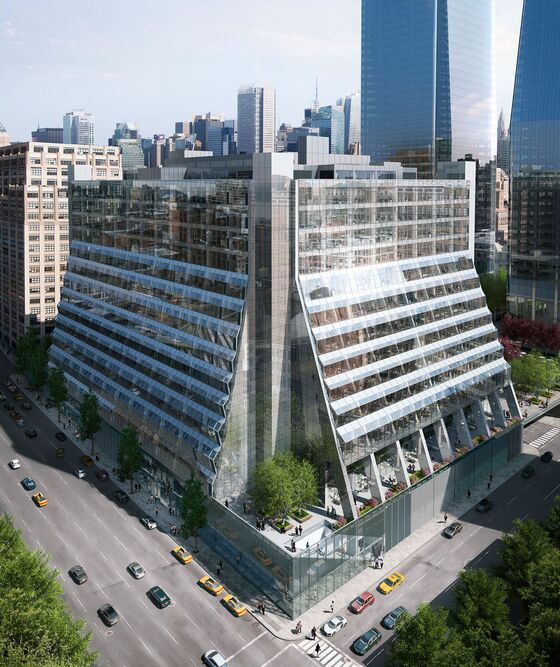 Brookfield Senior Managing Partner Ric Clark brought the building up on Friday as a model for 666 Fifth, which many brokers have called tired and in need of a radical makeover. Kushner Cos. is in talks with the unit of Brookfield Asset Management Inc. to salvage its investment in the debt-burdened 666 Fifth.
"The strategy for that building to enhance value is right up our alley," Clark said. "It's something we've done multiple times."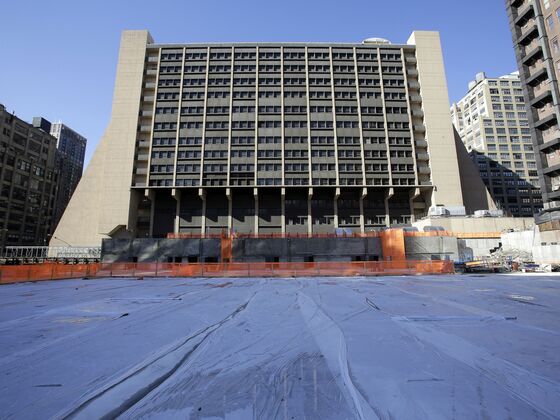 Brookfield acquired 5 Manhattan West in 2011. Three years later, it announced a $200 million plan that would strip off its sides and clad it in floor-to-ceiling glass. Brookfield renamed the tower and made it part of its 7 million-square-foot Manhattan West project, one of the major developments now rising in the city's Hudson Yards area. Clark called 5 Manhattan West "a tremendous success" and said "we see this as the same kind of drill."
Of 666 Fifth, between 52nd and 53rd streets, a block north of St. Patrick's Cathedral, he said "that building is at Main Street and Main Street. It doesn't really get better than that."