U.K., EU Pause Brexit Talks; Johnson, von der Leyen to Hold Call
(Bloomberg) -- U.K. Prime Minister Boris Johnson and European Commission President Ursula von der Leyen are set to hold a crisis call on Saturday to broker a post-Brexit trade deal after a week in which negotiations between the two sides lurched backward.
The two sides' negotiators said in tweets on Friday they have paused talks because the "conditions for an agreement are not met" and will now brief their respective political leaders.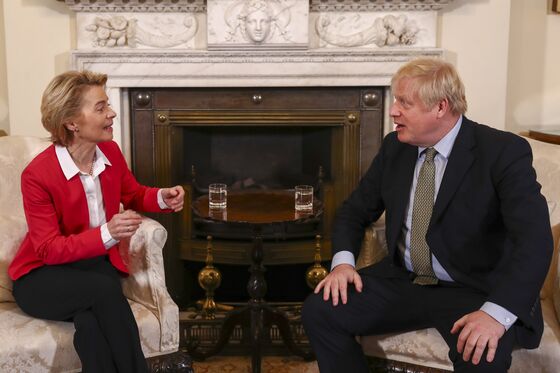 The U.K. and EU haven't yet reached agreement on three key issues: access to British fishing waters, the competitive level playing field for business, and how any overall agreement is enforced, according to the statement.