Brexit Bulletin: Watching From Behind the Sofa
Days to General Election: 1
What's Happening? This is the final Brexit Bulletin before the U.K. goes to the polls. We'll take a break tomorrow and return on Friday to chew over the result.
Britain's politicians won't be the only ones to  await the result of tomorrow's general election, something that is looking increasingly close. European Union leaders will be sitting down to dinner at a Brussels summit.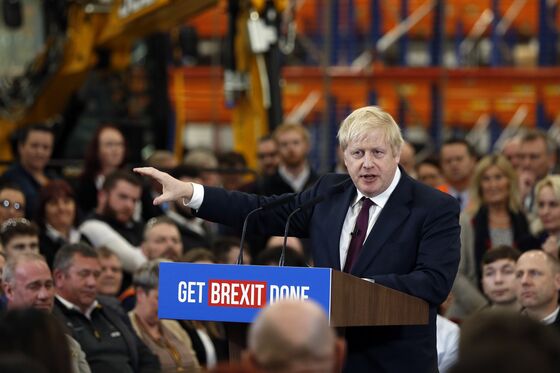 It won't be until the polls close at 10 p.m. London time that we'll get an indication of whether Johnson will be able to take Britain out of the EU on Jan. 31 and head to the next milestone: negotiating the post-Brexit relationship. The latter matters to EU leaders because their economies will suffer if — as Germany's Angela Merkel has warned — the U.K. strikes out alone and decides to undercut them with looser regulation and lower taxes.
A senior official confided that European governments are reluctant to trust Johnson. They don't know how close he wants to be to the U.S. after Brexit, or even what kind of deal he really wants — Johnson has indicated he'd like to keep trade free of tariffs or quotas and for the U.K. to diverge from many of the EU's standards and regulations.
By dawn on Friday, the results will be in — just in time for leaders to get stuck into Brexit. According to a draft communique, they will pledge to reach a future deal with the U.K. "swiftly." Much, though, will depend on the number of seats Johnson actually wins.
The result may be closer than you think, writes Matt Singh for Bloomberg Opinion, who says it will be the waverers in this election who will determine whether Johnson's gamble pays off.
Bloomberg's Jill Ward and Andrew Atkinson explain how whoever wins this week's U.K. election will take over an economy that's far from full strength, and turning it around will take more than just ramping up spending.
Here's why anti-Brexit campaigners, such as  Tony Blair's former spin doctor Alastair Campbell, are pinning their hopes on a tactical voting, report Bloomberg's Greg Ritchie, Jessica Shankleman and Kitty Donaldson.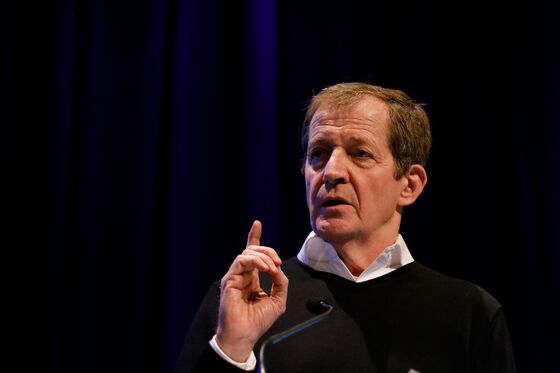 Fighting Fake News | In case you missed it yesterday, here's a story from Bloomberg's Joe Mayes on how, after a bitter general election battle in which rival parties have traded accusations of lying and distortion, the U.K. is facing up to the need to overhaul the rules on political campaigns.
Fact Check | On the same theme, Tortoise has spent this election campaign keeping track of untruths. Here's a run down of its findings. Meanwhile, the Yorkshire Evening Post, whose picture of a 4-year-old child being treated for pneumonia on the floor of a hospital emergency room became one of the defining stories of the campaign, has hit back against claims of fake news.
Going Downhill | A third of U.K. seasonal jobs in ski resorts and summer activity holidays have disappeared because of fears over Brexit, the Guardian reports.
Cold Shoulder | After a campaign that's been filled with complaints that he's been avoiding scrutiny, Johnson appeared to hide away from another interview in an unusual place on Wednesday. After a Good Morning Britain reporter ambushed him to ask him to appear on the show, the prime minister seemed to retreat into a large fridge, although the party later told the Guardian that said he wasn't hiding, but rather being prepped by his aides for a separate, pre-agreed interview.
Want to keep up with Brexit?