Brexit Bulletin: Tempers Fray
(Bloomberg) -- Today in Brexit: After some of the worst-tempered talks between Britain and the EU in two years, May's prospects of bringing back a deal that will pass Parliament are looking gloomy.
Whichever way British Prime Minister Theresa May looks, the signs are ominous.
In Europe, officials are said to be pessimistic about the likelihood of a Brexit breakthrough this week, worried that any concessions they offer her would still be rejected by the House of Commons.
The European Union also is riled by having to work with Attorney General Geoffrey Cox – sent in by May to negotiate – who is deemed to be asking for the impossible, according to people briefed on the talks. With the U.K. seeing late Sunday or early Monday as the absolute deadline for concluding negotiations, there's a lot to do.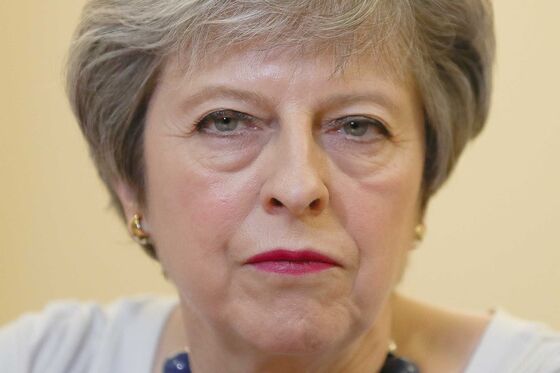 Back home, the picture's not much better. The European Research Group, an influential cluster of pro-Brexit Tories who had started to make positive noises about finally supporting May's deal, are once again stiffening their resolve. Several think that even if Parliament votes to delay Brexit, that wouldn't be binding on the government and May should simply ignore the vote and take Britain out of the EU without a deal.
On the other side of the political divide, Labour leader Jeremy Corbyn is on maneuvers. On Wednesday, he met with rank-and-file Conservative lawmakers who support a soft Brexit in an attempt to forge a common approach, according to a person familiar with the matter. The outreach suggests Corbyn is trying to find a majority in Parliament for his Brexit vision that he can push if May is defeated in the crunch vote next week.
If Theresa May gets her deal through Parliament it will be a political miracle, won through missteps, inconsistencies, reversals and luck, Tim Ross, Kitty Donaldson and Alex Morales write.
May's Cabinet is resigned to her Brexit deal being defeated by up to 100 votes next week, the Telegraph reports, citing an unidentified minister.
Border Force | The U.K. government has outlined steps to develop technology to keep the Irish border open after Brexit, a move to pacify pro-Brexit members of the Conservative Party.
No Hurry | Bank of England policy maker Michael Saunders said the central bank is in no rush to increase interest rates, and that tame inflation and a slowdown in growth mean it can adopt a wait-and-see approach as Brexit plays out.
Toyota Warning | Japanese carmaker Toyota Motor said it may end manufacturing in the U.K. if Britain crashes out of the EU on unfavorable terms. "If the business environment becomes very difficult to operate, of course those types of decisions should be on the agenda," Johan van Zyl, the company's head of Europe, said in Geneva on Wednesday.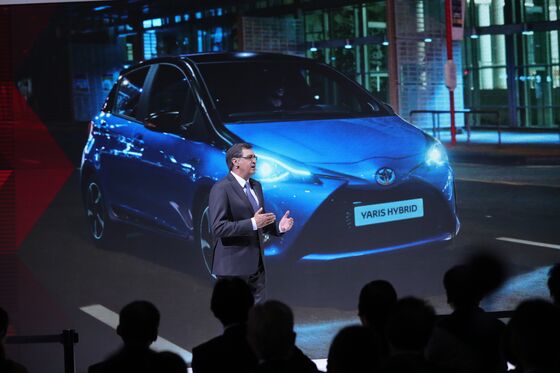 China Watching | Chinese researchers are watching Brexit to see what kind of arrangements are put into place to allow regions with separate economic and regulatory policies to have an integrated financial market.
Want to keep up with Brexit?