Brexit Bulletin: Rebels Everywhere
(Bloomberg) -- Today in Brexit: A rebellion and mass resignations expose Labour's divisions over Brexit.
If anyone in Brussels thought negotiating Brexit with the Labour Party would be preferable to talking to Theresa May's divided Conservatives, a rebellion in its ranks on Wednesday will give pause for thought.
Voting on whether the U.K. should remain fully inside the European Union's single market – and accepting all its rules including free movement of people – 90 Labour lawmakers (out of 257) defied the instructions of the party leadership. Of those, 75 voted to remain in the European Economic Area – a non-member affiliation with the bloc often dubbed the "Norway model" – and 15 voted against. Whips had told them to abstain.
Six members of Jeremy Corbyn's core team resigned ahead of the vote.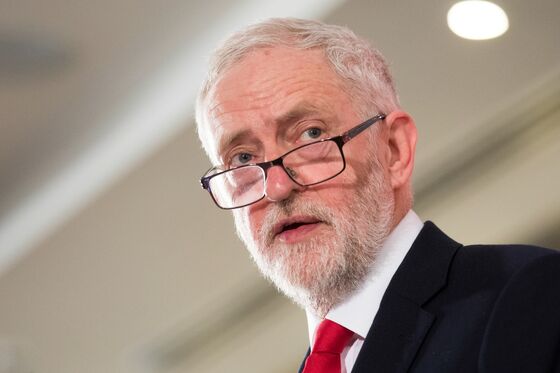 The debate was passionate, as Thomas Penny reports. Lawmakers from Leave areas were pitted against ardent Remainers as well as those who just want a pragmatic deal with Europe that would avoid job losses and disruption. Caroline Flint, a Labour member of Parliament who voted Remain but has converted since the area she represents voted for Brexit, gave an impassioned defense of her constituents and their desire to put the brake on uncontrolled immigration.
"My constituents, those Leave constituents, who have been insulted, day in day out by some of the comments in the House, are not against all migration but they do want to have a sense that we can turn the tap on and off when we choose," she said.
Labour has gradually edged toward a more pro-EU stance in the two years since the referendum. First it adopted the policy of staying in a customs union with the EU, then it backed keeping as much access to the single market as possible. Uncontrolled immigration – which would accompany full single market membership – remains the stumbling block.
John McDonnell, the shadow chancellor, has hinted that a Labour government would go for a fudge; other countries have tools to manage immigration that haven't been explored. He argues that a deal, with flexibility on both sides, could be reached. But anything that looks like an exemption for the U.K. would be unacceptable to the European Commission, and certainly to EU countries facing their own anti-immigrant populist backlash. 
Agreement Elusive | The pro-EU Tories who were persuaded not to rebel after last-minute pledges of concessions on Tuesday were expecting to conclude a deal with the government on Wednesday, but so far the agreement hasn't emerged. There were differing accounts of what had been promised swirling around Westminster. Both sides claimed victory, and the rebels soon suspected betrayal. On Wednesday, May appeared to back away from what rebels thought had been a key part of their agreement.
A New Party? | The New Statesman reports that Chuka Umunna, the most high-profile Labour lawmaker trying to stop Brexit, has been talking about starting a new party called Back Together.
Thwarting Brexit | Ardent Brexiter Jacob Rees-Mogg writes in the Times that the bids to give Parliament a meaningful vote on the Brexit deal are fundamentally an attempt to thwart Brexit. 
Ireland Not Blocking | The Irish government won't seek to freeze Brexit talks even if there's no breakthrough on the border issue at the June summit, Europe Minister Helen McEntee said on Wednesday. And there were sounds of encouragement from Prime Minister Leo Varadkar, who signaled he was open to discussing the U.K.'s latest proposal to guarantee the border stays open after Brexit.
Don't Get the Wrong Idea | Ryanair will open its 14th U.K. airport base next April, in Southend, days after Brexit day. But company officials said the decision doesn't amount to a change of heart over Brexit, on which they are some of the loudest doomsayers. "Don't confuse this great news as some form of vote of confidence in the future of U.K. aviation," Chief Commercial Officer David O'Brien said.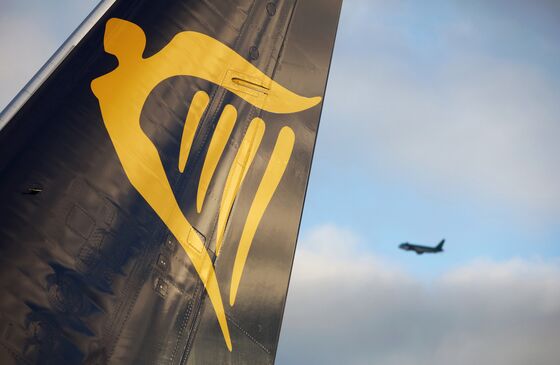 Confusion on the Continent | Dutch Prime Minister Mark Rutte admitted he's struggling to follow the ins and outs of the Brexit debate in the U.K. Parliament. "I am following the vote. I'm trying to make sense of it – not always easy – but at the same time what we have to deal with of course is the official position of the British government."
Coming Up | Brexit Secretary David Davis takes questions in Parliament at 9:30 a.m. Theresa May addresses European Financial Services dinner at 7:30 p.m.