Brexit Bulletin: Now What?
(Bloomberg) -- Today in Brexit: Theresa May's options are narrowing after the EU rejected a key part of her Brexit plan.
Theresa May is running out of room. The European Union rejected a proposal that her team saw as the best, perhaps only,  chance of a compromise that she could sell to Britain's divided Parliament.
Now she's been sent back to the drawing board with just 12 weeks to go until a deal is meant to be signed. She's boxed in: All the roads now open to her bring with them the risk of her Conservative Party trying to oust her. For all the positive noises on Thursday from chief EU negotiator Michel Barnier and Brexit Secretary Dominic Raab about their determination to get a deal, the chances of a messy exit have gone up.
The EU might dismiss the U.K.'s complex and innovative customs plan as "magical thinking," but its architects might see that as a compliment – it was magical in the sense that it united a large enough chunk of the Conservative Party behind it.
Barnier offered an alternative and it's an inflammatory one: Stay in the customs union. It would solve a lot of problems and possibly, just possibly, would command a majority in the House of Commons – depending on whether Labour lawmakers back her. But it would probably be the end of May as Brexit-backing Conservatives would consider it a concession too far. May has repeatedly rejected staying in "a" customs union, let alone "the" customs union.
Next option: Park Britain in a Norway-style deal with single market membership for a few years while the country figures out what it wants and while the technology is developed to allow a hard Brexit to feel quite soft. Some Brexit-backers – though not necessarily all – would see this as betrayal too.
There's one more choice that might appeal: fudge. Keep plans on the future trading relationship vague so the divorce deal can be done in October and the difficult decisions kicked down the road. There are two problems with this: Parliament might not approve the divorce deal if it doesn't know what trade terms it's getting in return for the £39 billion ($51 billion) settlement. And the EU is increasingly pushing the U.K. to define what it wants before it leaves.
May could rip up her plan and opt for a basic free trade deal, like the one Canada has with the bloc. But the price of that is essentially severing Northern Ireland from the rest of the U.K. If she does that the Northern Irish party that props her up walks away and the government falls. Plenty of Conservatives would object too.
That leaves us with two more: No deal would bring down the prime minister and herald a period of political and logistical chaos; or a second referendum, which might not solve anything anyway.
The proportion of voters who want a second referendum has overtaken those who don't for the first time, according to a poll for the Times.  Forty-two percent want a vote on the deal versus 40 percent against.
Stockpiling isn't always  that simple: AstraZeneca says it's increasing drug inventories because of Brexit, but it doesn't have capacity to make any more of its prostate and breast cancer treatment Zoladex.
Brexcuses | The European Medicines Agency's bid to use Brexit to get out of a 500 million-pound ($660 million) rent bill has triggered a court fight that could have wide ramifications for the property market. The agency, which is moving to Amsterdam, wants to break its lease in the Canary Wharf, saying that it couldn't have anticipated the referendum result.
DExEU Trolls Back | The Brexit Department isn't taking the European Commission's position as gospel. On Thursday it came out with a slideshow that unpicks Barnier's now-infamous stairway to Brexit. The Commission has made a habit of putting out slideshows, often at key moments.
War Games | The Bank of England is war-gaming with lenders and insurers for potential market turmoil on Brexit day. Sam Woods, the central bank's top supervisor, said contingency planning will be similar to its preparations for the Scottish independence referendum in 2014 and the Brexit vote in 2016, which sent the pound plunging against the dollar. "Because of the times we live in, that's become standard business for us."
McDonalds Hit | The U.K. has had an "exodus" of service-sector workers because of Brexit, McDonald's Corp. Chief Executive Officer Stephen Easterbrook said on Thursday.
Some Good News | Barnier led up to his rejection of May's plan with some nice words on how there's been good progress toward a security and foreign policy partnership. Part of this includes data-exchange, and Barnier said safeguards had been offered on that. Of course the EU has always been quite keen on getting  security partnership. 
What Plans? | British retailers say the government hasn't been in touch about stockpiling food, the Financial Times reports. Raab told lawmakers this week that plans were being made to make sure there would be adequate food in the event of  a no-deal Brexit but it wouldn't be the government doing the hoarding. 
Coming Up | Theresa May attends the Salzburg Festival as a guest of Austrian Chancellor Sebastian Kurz, who holds the rotating EU presidency. She'll also meet Czech Prime Minister Andrej Babis there. (She'll be back in Salzburg in late September for what could become a crunch summit a month before the deal deadline.)
And finally | It's time for a break. Like Westminster and Brussels, the Brexit Bulletin is entering recess. We'll be back in September, ready for what promises to be a dramatic few months. In the meantime follow @Brexit for all the latest news. If you're taking a break from the saga, enjoy your time off. We'll catch you up when you get back.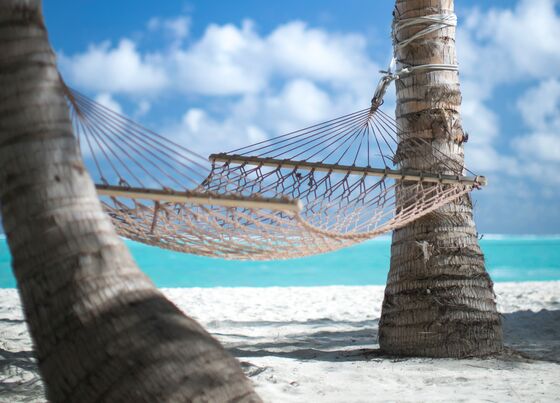 Want to keep following Brexit?
Please join our Facebook group, Brexit Decoded, and follow us @Brexit on Twitter.