Brexit Bulletin: Enemies Everywhere
(Bloomberg) -- Today in Brexit: The prime minister faces down her internal critics as the Labour Party edges closer to backing a second referendum.
Theresa May soldiers on. Still reeling from last week's European Union summit in Salzburg, May faces her divided Cabinet today, as well as an attack by the hardliners who quit her Cabinet and reckon they have a better plan for the divorce.
At the Salzburg meeting, EU leaders told May, not for the first time, that key parts of her Brexit plan wouldn't work. Events in Austria, and May's fiery Friday response, could be read as either a genuine crisis point in talks or a necessary moment in a tense negotiation. It's notable that despite all the noise, May announced in Salzburg – and again in London the next day – that that she would come up with fresh proposals to try to break the deadlock over the Irish border. Not necessarily the words of someone who is about to walk away.
However, today the Tory Brexiteers will present an alternative divorce strategy, a plan backed by former Brexit Secretary David Davis and former Foreign Secretary Boris Johnson. The timing is unfortunate for May, particularly as there are question marks over whether her Cabinet is still behind her. The Telegraph reports that a majority of her Cabinet now want her to re-write her plans.
May has to get through next week's Conservative Party conference intact. She has been through worse, though, and this time last year she looked in danger of being toppled too. 
News from the Labour Party's annual conference in Liverpool adds to the risk.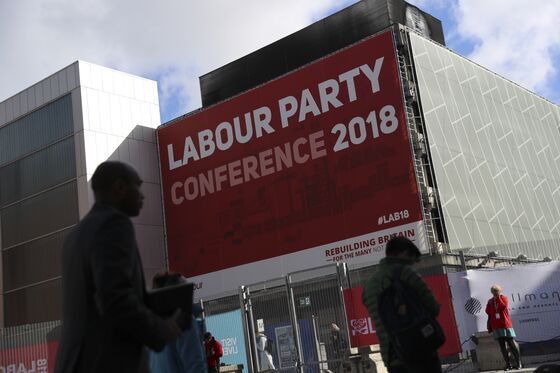 The party agreed late last night on the wording of a motion that backs a public vote on the Brexit deal as a second-best option if it doesn't manage to trigger a general election. The motion, hashed out after hours of internal debate behind closed doors, will go to a vote on Tuesday.
"If we cannot get a general election, Labour must support all options remaining on the table, including campaigning for a public vote," says the motion, which was refined from more than 100 submitted to the conference. "If the government is confident in negotiating a deal that working people, our economy and communities will benefit from, they shouldn't be afraid to put that deal to the public."
May was always going to struggle to get a majority to back whatever deal she brings back from Brussels – if she gets that far. Labour's evolving position means the parliamentary arithmetic might have just got a bit trickier.
Will there be another U.K. election? May's office denied a Sunday Times report that she's thinking of one. Rob Hutton and Tim Ross argue that any election is more likely to be called by accident than design.
Labour would force U.K. companies to hand 10 percent of equity to staff. Shadow Chancellor John McDonnell will set out the policy, and others, at the party conference today.
Banking After Brexit | European lawmakers are trying to change the way services can be provided to EU customers from outside the bloc and will vote on a compromise proposal this afternoon. If passed, it will have to be discussed with member states, Alex Weber reports.
Under Pressure | ING is facing pressure from the European Central Bank to move traders from London to the continent because of Brexit, Dutch newspaper Het Financieele Dagblad reports. About half of the 100 traders who moved to London in 2016 and 2017 might have to come back.
Exchanging Places | Revolut, the U.K.'s fastest growing fintech company, is applying for a license in Luxembourg to guard against the effects of Brexit, according to the Financial Times.
Delaying Brexit | Emily Thornberry, Labour's shadow foreign secretary, said that if Labour wins an election before Brexit day, the new government would ask for an extension to the negotiating timetable in order to get a deal. It didn't go down well with the pro-Brexit camp.
On the Markets | The pound may take a further beating from political headlines in the coming week as traders are unlikely to take their eyes off Brexit, Charlotte Ryan reports. Sterling tumbled from a two-month high on Friday and was unchanged at $1.3072 early on Monday.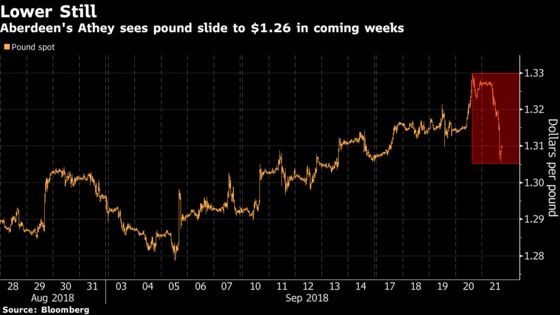 Coming Up | The Brexiteers unveil their plan for a Canada-style free-trade deal at 11 a.m. in London. McDonnell speaks in Liverpool at 12:15 p.m., Cabinet meets in the afternoon, and the government releases its latest batch of technical papers on a no-deal Brexit.
Want to keep up with Brexit?