Brexit Bulletin: At What Price
(Bloomberg) -- Today in Brexit: Theresa May's tactics spell trouble ahead—and the most important votes are still to come.
Theresa May fended off a rebellion over another key vote in Parliament, thanks this time to a handful of pro-Brexit Labour lawmakers coming to her rescue and some underhand tactics by the Tory whips.
That might not work next time.
The vote on Tuesday was on an important part of May's Brexit plan: whether the U.K. should stay in a customs union with the bloc to avoid obstacles to trade feared by businesses. Pro-EU Conservatives pushed an amendment that said that if May hasn't secured an agreement to guarantee frictionless trade by early next year, then she must stay in a customs union. The soft Brexit rebels, who have been bought off before with promises and threats, were standing firm. Enraged by the government's capitulation to hardline Brexit backers on Monday, they weren't going to fall for government promises again.
Hardliners saw the amendment as an attempt to thwart their desire for a hard separation from the bloc. If it passed, it could have pushed more lawmakers to write letters calling for May to go, triggering a confidence vote.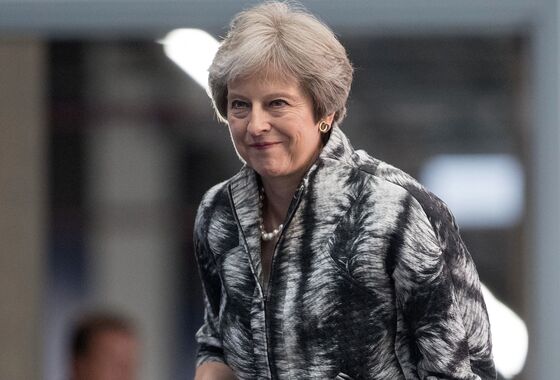 With that at stake, the whips pulled out all the stops. They threatened lawmakers with an early election—which the Tories can't be sure of winning—and made a plan to withdraw the whole bill if they were defeated on the amendment. They also broke a convention known as pairing, which allows ill lawmakers—or, in this case, the mother of a newborn—to skip Parliament without it affecting the outcome of the vote. That tactic risks destroying trust between parties and making future votes even tighter for the Tories.
The most important votes lie ahead for May. Whatever she negotiates in Brussels needs to come back to Parliament for approval. Labour has made clear that it will vote against her plan (though the pro-Brexit Labour rebels could well continue to defy their party whip).  If the deal May brings back looks anything like the plan she pushed through her Cabinet earlier this month, she'll have rebels on both sides lining up to defeat it. And she will have run out of promises to offer them.
EU Playing Nice | European governments will probably resist further inflaming Brexit turmoil when they meet on Friday, Ian Wishart and Dara Doyle report. While amendments proposed by Brexit hardliners and adopted by the government on Monday will make negotiations messier, they are unlikely to completely scupper talks on the crucial Irish border issue, two EU officials said.
And Not so Nice | European commissioners today will discuss an internal EU report about the need for countries to step up "preparedness" in case Brexit negotiations collapse and the U.K. crashes out without a deal. Drawn up by Commission Secretary General Martin Selmayr, who is in charge of contingency planning, the document is based on a series of warnings to industries ranging from financial services to pharmaceuticals. The report is part of the EU's Brexit planning process rather than a reaction to the current state of negotiations.
Airbus on Air, Again | Airbus, one of the most outspoken companies on Brexit, weighed into the debate again on Tuesday, with Chief Operating Officer Tom Williams saying the split puts "40 years of success" at risk. "It would be criminal if we were to destroy that now," he said.
Calls for a Rerun | The Electoral Commission's verdict that Vote Leave broke election rules in the 2016 Brexit campaign prompted renewed calls for a second referendum. Along with the usual voices was Nicholas Soames, a senior Tory lawmaker and grandson of Winston Churchill. "One of the great glories of this sadly now diminished country was our electoral and democratic system," he said. "And this example today is gross. If we are to retain the integrity and the trust of the voting public, the whole damn thing needs to be blown up and started all over again."
Election in Autumn? | Former Prime Minister John Major says Tory Brexiteers could destabilize Theresa May's government to such an extent that it leads to a general election in the fall or the spring. He told ITV he thinks May has it tougher than he did when he faced down anti-EU rebels in the 1990s—he famously referred to them at the time as "bastards." The rebels now, he said, are "more entrenched."
What about the Early Holiday Idea? | The proposal to send lawmakers away on holiday a few days early, which many saw as a tactic to prevent Tories plotting against their leader, was quietly shelved. The idea lasted less than 24 hours and was savaged even by supposed May allies.
On the Markets | The pound rebounded from a session low on Tuesday after May narrowly won the Commons vote. It traded at $1.3103 early today.
Coming Up | Prime Minister's Questions at noon. May speaks to Parliament's Liaison Committee at 3 p.m. and is expected to address lawmakers in the evening. Environment Secretary Michael Gove questioned on Brexit by House of Commons European Scrutiny Committee at 9:30 a.m.