Brazil's Controversial Environment Minister Resigns
(Bloomberg) -- Brazil's controversial Environment Minister Ricardo Salles, who's been targeted by the federal police in a probe into alleged irregularities in timber exports, has quit his post.
Salles said on Wednesday that President Jair Bolsonaro accepted his resignation letter and that he will be replaced by Joaquim Alvaro Pereira Leite, a former member of an agricultural lobbying group who has worked at the environment ministry since 2019.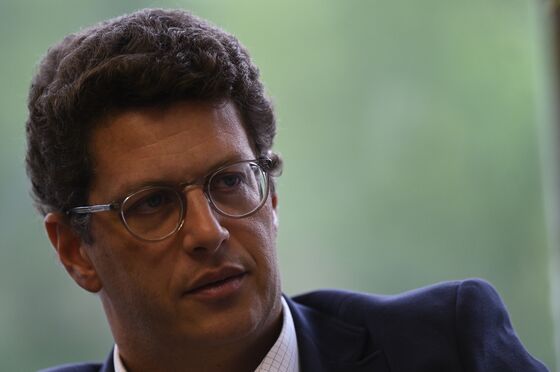 Bolsonaro's choice was celebrated by the agricultural caucus in congress and lamented by environmentalists.
"I consider the nomination a positive for the environment and the production of food crops," said lower house representative Sergio Souza, head of the congressional lobby for agriculture and ranching, which represents 280 lawmakers. He added that Leite has shown "preoccupation with the preservation of our biodiversity."
Marcio Astrini, executive secretary of the environmental group Observatorio do Clima, said he expects the new minister to "obey Bolsonaro's orders and carry on with the implementation of a policy of environmental destruction, just as Salles did."
Bolsonaro has defended Salles from criticism throughout his presidency, even when he was caught on tape suggesting the administration take advantage of the Covid-19 crisis to weaken environmental laws. Just the day before Salles' resignation, the president publicly praised his minister.
"The marriage of agriculture with the environment was almost perfect. Congratulations, Ricardo Salles. It's not easy occupying your ministry," the president said on Tuesday during the launch of a financing plan for agriculture.
But the heat was turned up after U.S. authorities seized a Brazilian shipment of wood they suspected to be illegally cut.
Salles has denied any wrongdoing in the case. In his departure statement he alluded to the charges, saying people shouldn't "criminalize" differing opinions or visions.
By leaving office, Salles, a lawyer, loses a privileged legal status that placed his investigation into the hands of the Supreme Court. His case may now revert down to the court of first instance.