Brazil's Bolsonaro Urges Veto of Bill Raising Judges' Salaries
(Bloomberg) -- Salary increases for Brazil's Supreme Court judges are "inopportune" given the priorities for Latin America's largest economy next year, President-elect Jair Bolsonaro said.
"It's complicated for us, at a moment when you talk about overhauling the pension system, when you will take something away from the poorer, to accept an adjustment like this," Bolsonaro said in an interview with Record TV.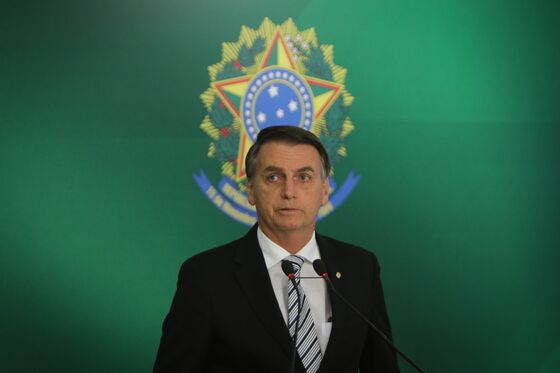 Brazil's Senate approved a 16 percent pay rise for the nation's top judges on Wednesday, prompting the political party Partido Novo to petition President Michel Temer to veto the bill. The increase was previously approved by the lower house.
"Now, it's in Temer's hands," Bolsonaro said, adding that, if he were the president, he would veto it. "There's no other way, in my understanding," he said.
The increase will cost at least 5.3 billion reais ($1.4 billion) annually, according to the website Congresso em Foco, as other civil servants' paychecks are linked to top-court salaries.
During the interview, Bolsonaro also said he wants to open Brazil's trade to other countries and reduce taxes. "We don't want Brazil to become a Greece. If nothing is done, we tend to reach this point and then everybody will suffer, without exception," he said.