Brazil Economists See Key Rate at All-Time Low Throughout 2019
(Bloomberg) -- Brazil will hold its benchmark interest rate at a record-low throughout the year before increasing it by 1.5 percentage points in 2020, according to economists surveyed by the central bank.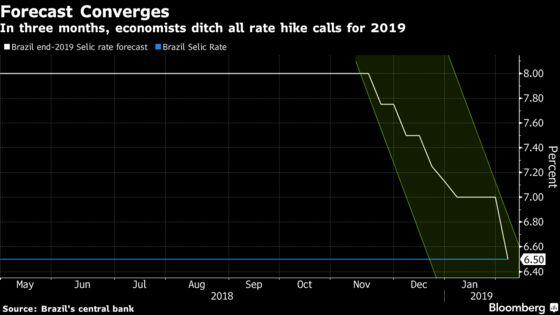 Economists cut their forecast for the Selic rate at end-2019 by a half percentage point to 6.5 percent, according to a weekly central bank survey published on Monday. That's down from 8 percent less than three months ago. They also reduced their end-2018 inflation forecast by 6 basis points to 3.94 percent, below the 4.25 percent target for the year.