Brainard Says Risks to Economy Argue for `Softer' Rate Path
(Bloomberg) -- A weakening economic outlook in the U.S. combined with risks of a persistent slowdown abroad argue for a "softer" path for interest rates than central bankers previously forecast, Federal Reserve Governor Lael Brainard said.
"Modest downward revisions to the baseline outlook for output and employment would call for modest downward revisions to the path for our conventional policy tool, the federal funds rate, helping to offset some of the weakness that would otherwise weigh on the economy," Brainard said Thursday in a speech in Princeton, New Jersey.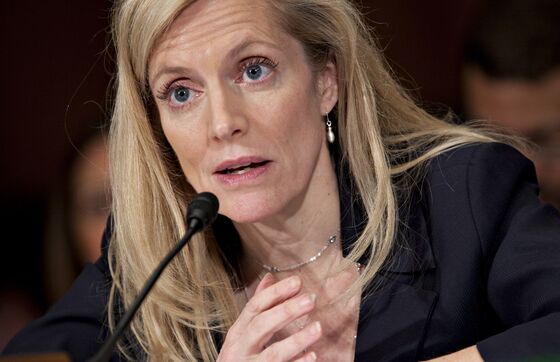 Brainard's speech revealed how she is approaching the quarterly forecasts officials will publish at the conclusion of their March 19-20 policy meeting. The Fed governor highlighted her concern about slowing growth in China which she sees reverberating through Europe and the U.S. Her discussion of risks focused on the downside, ranging from trade disputes, budget wrangling in the U.S., and Brexit.
"Heightened downside risks to output and employment would argue for a softer federal funds rate path even if the modal outlook for the economy were unchanged," Brainard said.
Fed officials expected two hikes would be appropriate in 2019, according to the median estimate in December, but ensuing volatility in financial markets that extended into January led them to adopt a more cautious tone. They used the word "patient" in their January statement and referred to the policy path as "future adjustments," a signal that they were undecided on the direction of rates.
Brainard's comments came on the same day the European Central Bank cut its growth forecast and delivered a fresh round of monetary stimulus. ECB President Mario Draghi said the euro-zone economy will now expand only 1.1 percent this year, a drop of 0.6 percentage point from forecasts just three months ago. A package of assistance from new loans for banks to a longer pledge on record-low rates is intended to expand existing stimulus, he said.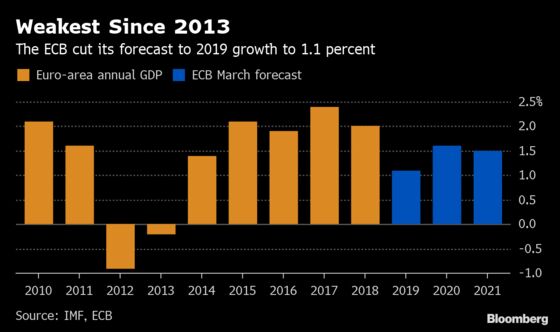 "Brainard and the ECB reinforced the general growth fear that is out there," said Priya Misra, global head of rates strategy at TD Securities in New York. "She is highlighting all the downside risks.''
The weakening global outlook could put some downward pressure on U.S. inflation as demand for tradeable goods shrinks and the dollar strengthens against foreign currencies making imports cheaper. Brainard said the U.S. central bank needs to be "vigilant to ensure inflation achieves 2 percent on a sustained basis."
Brainard also said the Fed should stop unwinding its balance sheet, a process it began at the beginning of 2018, sometime later this year. It ballooned to a peak of $4.5 trillion due to the Fed's bond-buying programs in response to the financial crisis, and fell below $4 trillion in February for the first time in six years. Fed officials are watching money markets to see when the balance-sheet unwind, which drains reserves from the banking system, has gone far enough.
"With balance sheet normalization now well advanced, it will be appropriate to wind down asset redemptions later in the year," she said.