Brainard Says Fed Faces 'Large Challenge' to Become More Diverse
(Bloomberg) -- Federal Reserve Governor Lael Brainard said she'd been taken aback to hear of the difficulties black female employees face at the central bank, and that the monetary authority faces formidable difficulties in increasing their representation.
"It was eye-opening to hear how black women feel about their roles at the Federal Reserve," Brainard told a session entitled "Women in Central Banking" at the annual meeting of American Economic Association in San Diego on Friday. "They don't see themselves" celebrated at a bank whose history has been dominated by white men and whose halls are adorned with photographs attesting to that.
Black female representation at the Fed board in Washington is minimal. When confronted by a questioner who said that only one of 406 economists at the board was a black woman, Brainard said those numbers were "broadly correct."
"I don't think there has ever been a black woman on the FOMC," the Fed's monetary policy committee, she said, adding, "We've got a very large challenge ahead."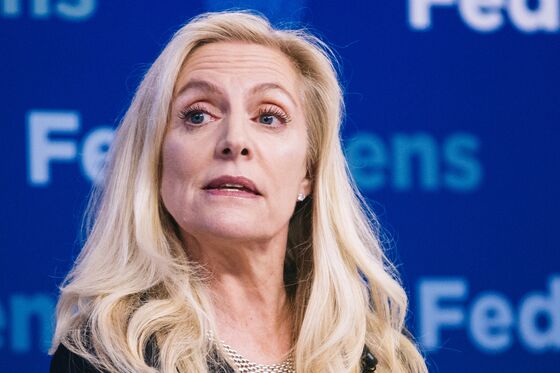 Brainard said the Fed was recruiting a more diverse group of residential advisers than in the past to try to boost female and minority representation.
Perhaps the biggest opportunity for more diverse leadership lies at the regional Fed banks, whose boards select the presidents who in turn belong to the policy-making Federal Open Market Committee. Minorities and women are now over-represented among the relevant board members who make that decision, according to Brainard.
Two of the Fed's 12 regional Fed presidents are from minority backgrounds: Atlanta's Raphael Bostic, who's black, and Neel Kashkari in Minneapolis, whose parents came to the U.S. from India. And three are women: Mary Daly in San Francisco, Esther George in Kansas City, and Loretta Mester in Cleveland.
A September report by the Brookings Institution's Hutchins Center on Fiscal and Monetary Policy found that the share of female economists employed by the Federal Reserve System has been roughly stable at about 24% since 2013 while the share of minorities has increased from 22% in 2013 to 25% in 2018.
Brainard said that the Fed was committed to doing better when it comes to diversity, knowing that it was one way to avoid group-think.
"It's not just a nice thing to have," she said. "It's an essential factor to good decision-making."