Boston Prepares for a Glimpse of Remote Work as the New Normal
(Bloomberg) -- Boston companies won't go "back to normal" after the lifting of pandemic lock-downs, the city's acting mayor said.
The comments come on the eve of a report, due this week, about the lasting effects of the shift to remote work in Boston.
"I think one of the things we have to realize is that there isn't any going back to normal of how things used to be, but we do have an opportunity to create a better Boston for all of us," Acting Boston Mayor Kim Janey said in an interview with Bloomberg TV and Radio.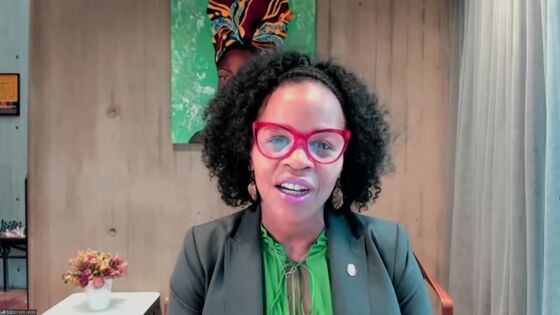 Massachusetts Governor Charlie Baker has also been seeking a sense of how the rapid rise of remote work will affect local life, calling for study of potential effects on everything from transportation to taxes. Janey said some remote work will be permanent, challenging the city to attract people for other reasons.
Boston's reopening schedule generally lags about three weeks behind the state's, a pace that has drawn complaints from businesses. Janey said she'd be willing to revisit that approach if coronavirus cases continue to decline.
"People understand that we don't want to find ourselves in a situation where we're doing this yo-yo of open and close, open and close," she said.
Janey is the first woman and first person of color to serve as Boston's mayor. Because she was city council president, she became acting mayor in March when Marty Walsh stepped down to become U.S. secretary of labor. She is running for re-election in November.
Asked if she should be considered a "friend of the business community," she replied, "Absolutely."