Bond Veteran Calls Time on Longer Treasuries as Inflation Looms
(Bloomberg) -- When a gauge of U.S. inflation expectations took just five months to triple from its pandemic-driven March low, bond veteran Susan Buckley took note.
It was a sign the Federal Reserve may be "slower in reacting to inflation down the track," allowing price increases to go above target, said the managing director for global liquid strategies at QIC Ltd. in Brisbane. That's a negative for bonds and means "there's some room for yields to run."
As a result, Buckley -- who has over 30-years of experience in financial markets and oversees about A$100 billion ($72 billion) for clients -- is neutral-to-short on Treasuries maturing in 10-to-30 years. Longer-dated debt is more sensitive to changes in inflation expectations as investors seek to compensate for the risk of price rises eroding real returns.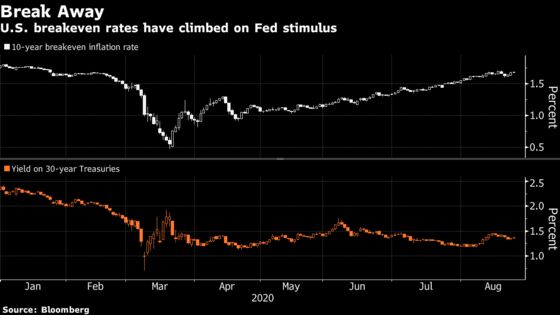 QIC isn't alone in flagging a tilt in strategy due to changes in expectations. As the Fed cut rates and boosted its balance sheet by $3 trillion to combat the coronavirus, Goldman Sachs Group Inc. warned that inflation may be climbing in the world's biggest economy, while Pictet Asset Management is equally cautious.
U.S. 10-year breakeven rates –- a gauge of expected inflation -- have soared to about 1.70% from a crisis low of 0.47% in March. Though still just below their pre-pandemic levels, their rise reflects growing concern among investors that the Fed's efforts to stimulate demand could kindle inflationary pressures. The yield on 30-year Treasuries has risen more than 20 basis points this month to 1.42%.
Investors are beginning to act. Over the past three months, a record $11 billion has flowed into inflation-protected Treasury funds, according to Bank of America Corp.'s Michael Hartnett. Traders have also been buying hedges that position for a steeper U.S. swap curve -- essentially an option market wager on higher inflation.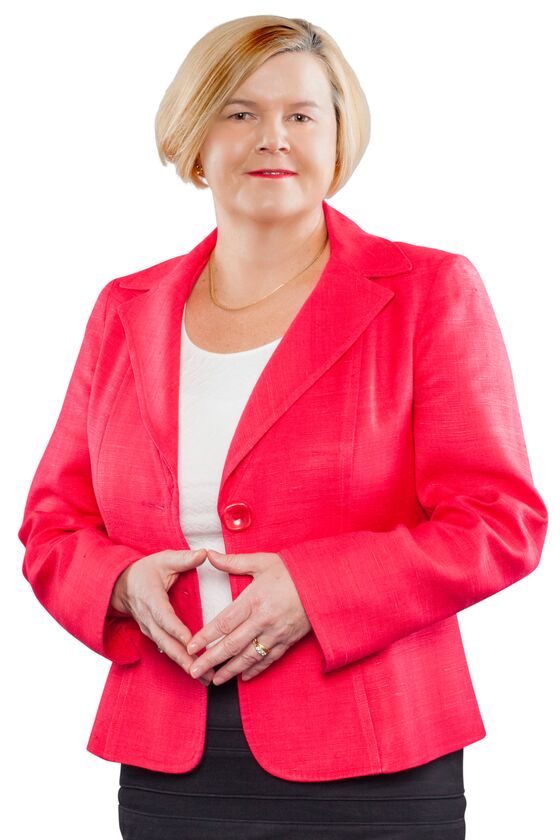 Global Inflation Trades Back in Vogue With Jackson Hole on Radar
U.S. consumer prices gained 0.6% in July, double the 0.3% forecast in a Bloomberg survey. The so-called core CPI -- viewed by policy makers as a more reliable gauge of price trends -- rose 0.6% from the prior month, the biggest jump in almost three decades.
Previous calls by Buckley have paid off. She entered 2020 long on U.S. Treasuries maturing over a decade and more. Yields on 10-year Treasuries have more than halved to 0.71% from a year-to-date high of 1.94%.
Buckley has also been overweight on Australian corporate bonds, which have rallied 3.5% this year.
While she says U.S. inflation is unlikely to skyrocket any time soon, its rise does damp prospects for longer-dated bonds.
"We'd describe it more as a normalization in inflation expectations," she said. "We're probably more concerned further out the curve."