Bolsonaro's Name Is Dominating Brazil's Conversation on Social Media
(Bloomberg) -- Brazilian presidential front-runner Jair Bolsonaro's name is being mentioned three times more frequently on social media than that of his leftist rival Fernando Haddad.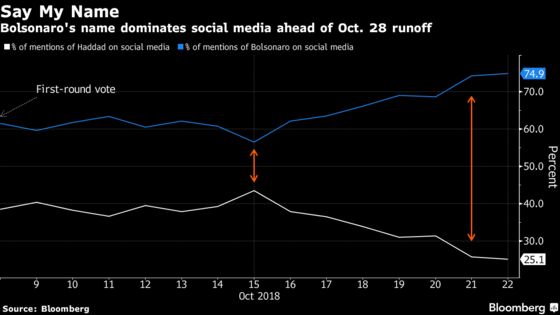 Mentions of Bolsonaro's name surged in the past week, particularly after supporters of the far-right candidate were accused in an Oct. 18 newspaper report of financing a mass social media campaign benefiting him. It's unclear how many of the mentions are positive or negative.