BOJ Deputy Governor Hints at Possible Economic Downgrade
Bank of Japan Deputy Governor Masazumi Wakatabe signaled that the central bank may revise down its economic assessment at this month's policy meeting after a record number of infection cases forced the expansion and extension of a state of emergency. 
Wakatabe said the economy was in a "severe state" and pointed out negative factors for Japan's economy in an online speech to local business leaders in Hiroshima on Wednesday before indicating a recovery was still under way as a trend. Since the start of 2021, BOJ officials have put more emphasis on the picking-up trend.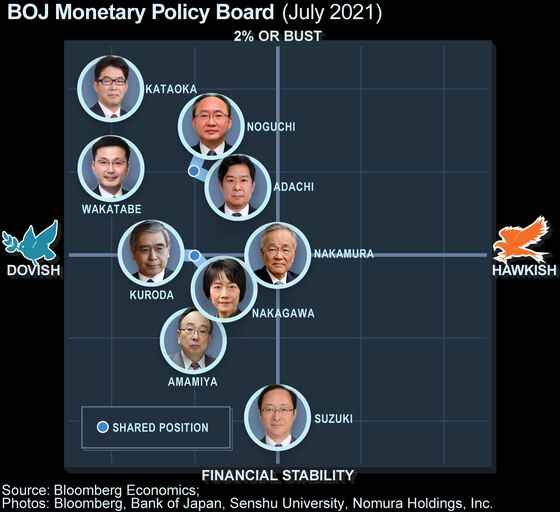 The deputy governor's phrasing of the assessment suggests that holding on to the existing recovery view is getting harder, and that monetary easing and pandemic support measures must continue. 
Speaking to reporters in the afternoon, Wakatabe said the risks for the economy are on the downside, adding that he sees a delay in the recovery due to the pandemic and the state of emergency.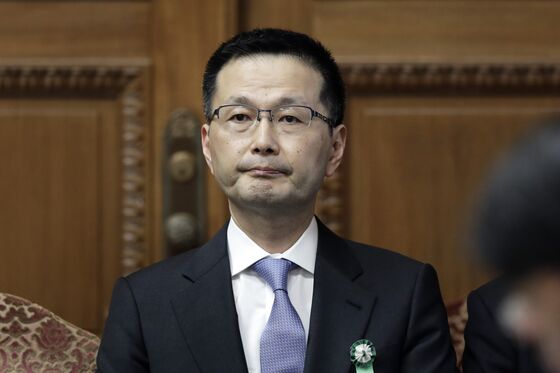 Read More: Wakatabe: Fed Tightening Doesn't Mean BOJ Must Adjust Policy
The remarks by Wakatabe, one of the strongest supporters of monetary easing at the bank, follow board member Toyoaki Nakamura's comments last week that the spread of the virus is worse than was expected at the last policy meeting in July. 
The BOJ will conclude a two-day policy meeting on Sept. 22, with economists closely watching for any signs of more dovishness in contrast to the Federal Reserve's tapering signals. Japan's central bank is widely expected to revise down its growth outlook in a quarterly report in October.