BofA Forecasts 'Spectacular' Year for Brazil Equity Deals
(Bloomberg) -- Brazilian equity offerings will probably top 159 billion reais ($30.7 billion) this year, blowing past 2020 as the strongest year ever, according to Bank of America Corp. 
Corporate share sales already total 126 billion reais through Aug. 30, up 40% from the same period in 2020, data compiled by Bloomberg show. Initial public offerings reached a record, while firms from retailer Magazine Luiza SA to hospital operator Rede D'Or Sao Luiz SA have turned to additional equity offerings to fund acquisitions and post-pandemic growth.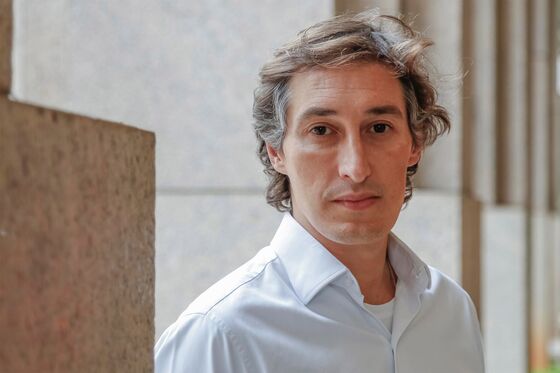 "It's a spectacular year in which the capital markets are really a lever for Brazil's economic growth," Bruno Saraiva, Bank of America's co-head of investment banking for Brazil, said in an interview. "A substantial part of the proceeds have been used by companies to fund investments and expansion plans," he said, in contrast to last year, when shareholder divestitures accounted for a large portion of the total.
After a strong second quarter, Saraiva expects a "less intense" next few months, especially as the central bank raises the country's interest rates to tame inflation. 
"As rates rise, the market has become more skittish," he said. "But even with more picky investors, the window is still open for good stories at the right valuation," he said, citing sectors such as consumer, health care and technology as probable issuers.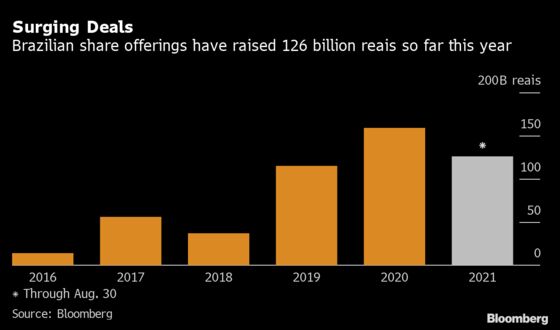 Forty-five Brazilian firms went public this year, and about 30 have lined up for a local listing. BofA ranks third among Brazil stock underwriters so far this year, according to data compiled by Bloomberg. The bank participated in eight of the 10 biggest sales, including the 6.9 billion-real IPO from biofuel company Raizen SA, the biggest this year, the data show. Including the IPO from Patria Investments Ltd., which is based in Grand Cayman but operates predominantly in Brazil, would give Bank of America credit for nine of the 10 biggest equity deals this year.
The Charlotte, North Carolina-based bank has doubled its investment-banking team in Brazil during the past 24 months, and sees room to keep expanding, according to Saraiva. The plans include beefing up a local fixed-income business as well as its mergers-and-acquisitions advisory operation.
"When a company raises capital, the next step tends to be an acquisition, so we expect M&A activity to increase," Saraiva said.