BOE's Ramsden Says He's Open Minded on Negative Interest Rates
(Bloomberg) -- Bank of England Deputy Governor Dave Ramsden added his voice to the chorus of policy makers refusing to rule out negative interest rates in the U.K.
It is "perfectly reasonable to have an open mind" on cutting rates below zero, but the BOE needs to understand how they could affect the banking system, he said in an interview with Reuters published Friday. He also echoed Governor Andrew Bailey in saying that the central bank is keeping all tools under review.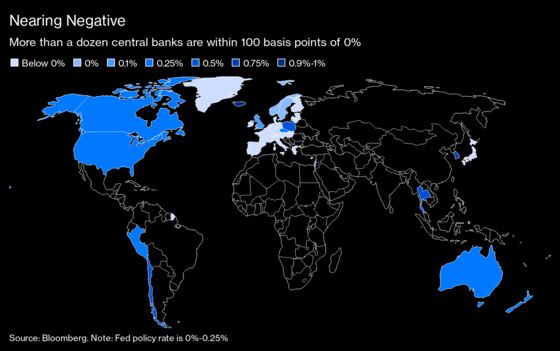 Asked whether officials might expand their bond-buying program in June, Ramsden said he was "certainly not going to rule it out." In their meeting earlier this month, the bank kept policy on hold, though two officials voted for an immediate increase in QE, and Bailey has suggested they could do more.
What Bloomberg's Economists Say

"If demand did need support, a more potent policy mix would be for the central bank to continue with QE while fiscal policy does the heavy lifting."

-Dan Hanson. Read his U.K. INSIGHT
He also ruled out purchasing inflation-linked bonds or debt with a shorter maturity than three years.
Ramsden also warned that the U.K. could face a slower recovery from its coronavirus-induced slump than assumed in a scenario published by the BOE last month, with risks "on balance to the downside."