BlackBerry Holders Defy Glass Lewis, Gardner to Back Watsa
(Bloomberg) -- BlackBerry Ltd. shareholders voted to keep Prem Watsa as lead director, despite complaints from a proxy advisory firm and a prominent investor that he failed to ensure the company's executive pay is aligned with its performance.
Shareholders at Wednesday's annual meeting voted 82.6% in support of re-electing Watsa to the seat he's held since 2013. Last year, Watsa won 90% of shareholder votes.
Leading into the meeting, Watsa faced criticism from Glass Lewis & Co. and veteran analyst Dorsey Gardner, both of whom urged shareholders to withhold their support.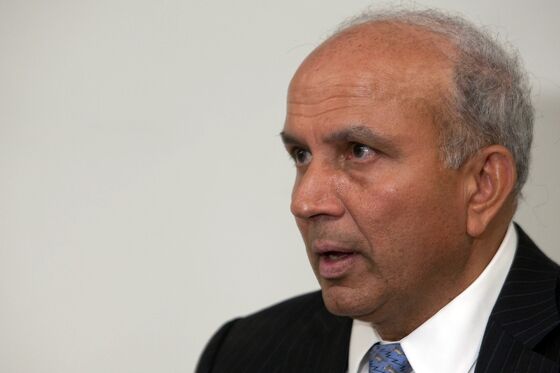 Glass Lewis criticized Watsa for a misalignment between executive pay and performance in recent years, while Gardner emphasized conflicts of interest between Watsa's board duties and his position as a shareholder -- he controls Fairfax Financial Holdings Ltd., BlackBerry's largest investor.
Just 58.8% of shareholders backed BlackBerry's compensation plan in a "say on pay" vote. The approval rate was below expectations, company official Phil Kurtz said during the online meeting.
BlackBerry shares have gone up 98% in U.S. trading this year, fueled in part by Reddit forums and social media channels. Fairfax has benefited from the meme-stock mania through its 8% equity stake and its holdings of convertible debt.
Chief Executive Officer John Chen earned $3 million in salary and bonus for the fiscal year ended Feb. 28, but was granted a $106 million equity award in 2019, according to company filings. BlackBerry President Tom Eacobacci was given an $8 million equity award for fiscal 2021.