Black Friday Confounds Brazil Economists, Wreaks Havoc on Models
(Bloomberg) -- One would think that as Black Friday gains popularity in Brazil, and consumers move forward their big holiday purchases to November, economic forecasting models would be able to capture the new trend. That's not what the data shows.
Black Friday came to Brazil in the beginning of the decade through little-known discount websites and quickly spread across the retail sector -- reaching virtually all online and brick-and-mortar stores. Yet economists have consistently underestimated November sales and overestimated December. Data released Wednesday for end-2018 show they've never been more off-base.
To read more: Brazil's December Retail Sales Fall the Most in Three Years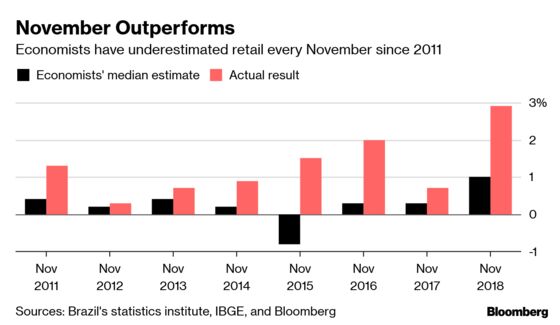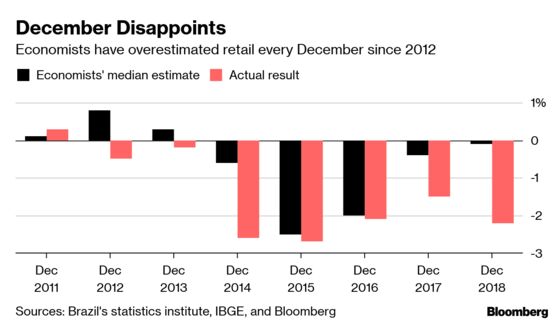 Even during those sales, goods are expensive in Brazil relative to the rest of the world. The joke among Brazilians is that Black Friday gives them the chance to buy things at "half of double the price." It's become so cherished that the latest offshoots are Black Week and even Black Month.