Bitcoin Offshoots Surge After Would-Be Satoshi Nakamoto Filing
(Bloomberg) -- Two Bitcoin offshoots surged amid optimism that Craig Wright, who claims to have invented the cryptocurrency under the pseudonym Satoshi Nakamoto, may own huge swaths of the coins.
Bitcoin SV, which Wright supports and calls the true Bitcoin, rallied by about 30%, while Bitcoin Cash rose by more than 10%. If Wright indeed owns millions in the largest cryptocurrency, he would likely also own huge quantities of the offshoots. Bitcoin rose about 4% to around $8,100.
Wright's attorneys submitted a sealed document Thursday describing a trust that may hold his Bitcoins. The document is a part of the ongoing legal dispute between Wright and the estate of former business partner Dave Kleiman that could shed light onto whether Wright is indeed Nakamoto -- a claim many cryptocurrency experts dispute. Wright is supposed to be deposited in the case next week.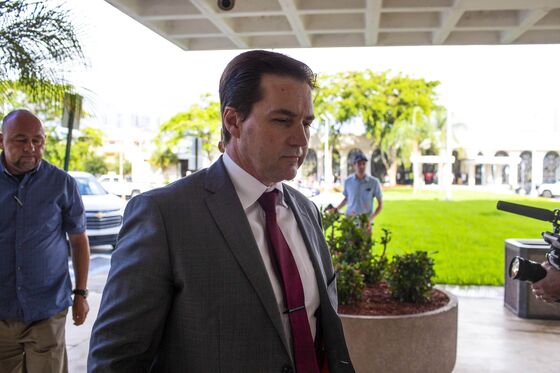 "Some folks say it is a reaction to Craig David Wright submitting more documents to the court -- but it seems like a coordinated pump more so than a genuine market reaction to positive news," said Sid Shekhar, co-founder of data researcher TokenAnalyst.
Coordinated efforts by traders have been behind many pump-and-dump schemes in the past, in which traders boosted a coin only to sell it off at a high price, leaving other traders holding the bag.