Bitcoin, Leveraged Loans and Real Estate Bubbles
(Bloomberg Opinion) -- My Monday morning train reads:
• Satoshi Nakamoto Could Be Criminal Mastermind Paul Le Roux (Bitcoin News)
• BofA, Longtime Leader in Leveraged Loans, Warns of `Carnage' (Bloomberg)
• What is Happening to Streaming's Superstars? (Rolling Stone)
• New Study Of Old Real Estate Bubbles (1582-1810) Finds Two Surprising Similarities With Modern Bubbles (Real Estate Decoded)
• The Deal Hidden in Your 401(k) (Wall Street Journal)
• How to Argue About the Economy and Always Be Right (Barron's)
• The Next Big Phones Could Bring a Billion People Online (Bloomberg Businessweek)
• Some Real News About Fake News: It's not just making people believe false things—a new study suggests it's also making them less likely to consume or accept information. (The Atlantic)
• Americans' views flipped on gay rights. How did minds change so quickly? (Washington Post)
• Kyle Lowry's Finals Moment Is Shoved Off the Front Page by a Warriors Part-Owner's Ugly Behavior (The Ringer)
Bears Markets and Comebacks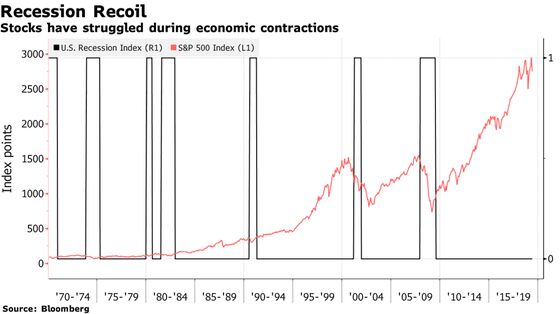 This column does not necessarily reflect the opinion of the editorial board or Bloomberg LP and its owners.
Barry Ritholtz is a Bloomberg Opinion columnist. He founded Ritholtz Wealth Management and was chief executive and director of equity research at FusionIQ, a quantitative research firm. He is the author of "Bailout Nation."