Bitcoin Extends Loss After Dropping Below $8,000 Price Level
(Bloomberg) -- Bitcoin spiked lower after dropping below the $8,000 price level.
Volatility in the biggest cryptocurrency has increased over the last few trading sessions after the U.S. Securities and Exchange Commission rejected the latest attempt to create an exchange-traded fund.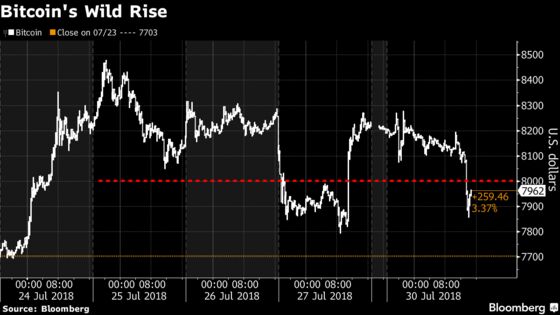 "It looks like the entire market is in a risk-off mood today," said Mati Greenspan, senior market analyst at eToro, in an e-mail. "The sentiment seems to be spreading fast and very likely influencing the crypto markets as well at the moment. The current level of support is at $7,800 but even if we see a range between $6,000 and $8,000 it wouldn't be terrible."