Birch Bayh, Senator Who Amended Constitution Twice, Dies at 91
(Bloomberg) -- Birch Bayh, the U.S. senator from Indiana who pulled his friend Edward Kennedy from the wreckage of a crashed plane and wrote two of the last three amendments to the Constitution, has died. He was 91.
Bayh died Thursday morning of pneumonia, according to a statement from his family.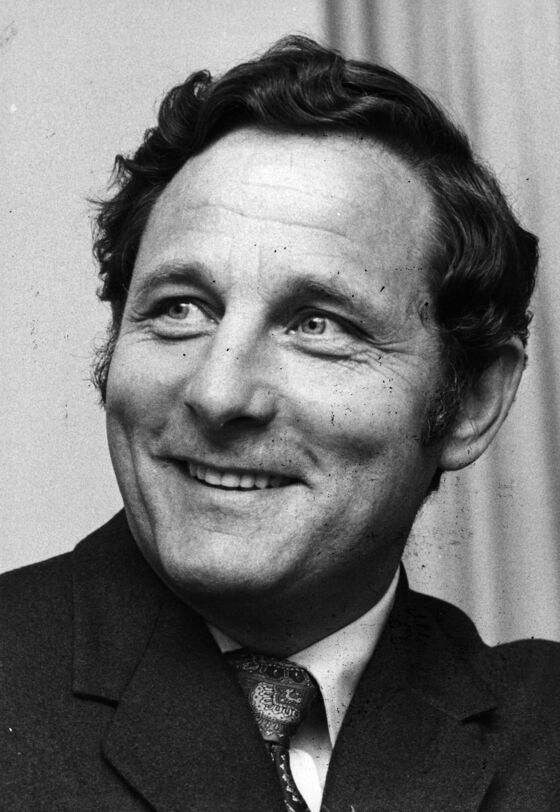 Bayh, a Democrat, served in the Senate for 18 years during five presidencies, from John F. Kennedy through Jimmy Carter. His son Evan also served as a senator, from 1999 to 2011, after two terms as Indiana governor.
In 1963, his first year in the Senate, Bayh was made chairman of the Senate Judiciary Committee's subcommittee on constitutional issues, which took on the fraught issue of presidential succession in the aftermath of the assassination of President Kennedy.
The elevation of Lyndon Johnson to the presidency in November 1963 had left the U.S., by law, without a vice president until the next inauguration, in January 1965. In the interim, the person in line to lead the nation if something happened to Johnson was the House speaker, John McCormack of Massachusetts, who turned 72 in December 1963, followed in the line of succession by the president pro tempore of the Senate, Carl Hayden of Arizona, who turned 87 in October 1964.
"This was a different and dangerous age," Bayh wrote in a 1968 book about his work on presidential succession. "The possible consequences of inaction were so terrifying that we were determined to aim at what little chance of success there was. All of us were awed by the scope of the job that lay ahead; the chances of amending the Constitution were historically slim."
Bayh shepherded to ratification the 25th Amendment, which established that a president can fill a vice presidential void by appointment, with Congress's consent. The amendment also established rules for the vice president taking temporary power if the president is incapacitated. Congress approved the amendment in 1965, and it took effect in 1967 upon ratification by 38 states.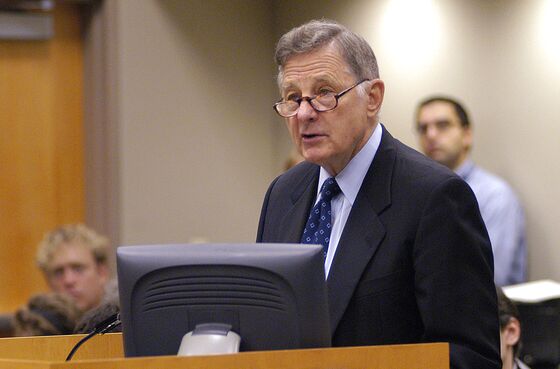 He also wrote the 26th amendment, which established 18 as the legal voting age for all elections -- local, state and federal.
In June 1964, Bayh and his wife, Marvella, departed Washington on a chartered twin-engine plane with Edward Kennedy, the Massachusetts senator. They were heading to the state Democratic convention in West Springfield, Massachusetts, where Kennedy was to be renominated and Bayh was to give the keynote speech. Also on board was a Kennedy aide, Edward Moss, and the pilot, Edwin Zimny.
In dense fog, the plane crashed in an apple orchard about three miles from their destination. Moss and Zimny suffered fatal injuries. Bayh and his wife helped pull Kennedy, who had a broken back, from the wreckage, then flagged down a passing vehicle to get help. Kennedy spent six months recuperating, immobile in a hospital.
"The plane could have exploded into a fireball at any moment, and Birch was risking his own life to try to save those of us still in the plane," Kennedy wrote in his memoir. "He showed courage and compassion that I'll never forget."
In an interview shortly before Kennedy's death in 2009, Bayh said, "You go through something like that and you think the man upstairs had us in the palm of his hand and there is some unfinished business we need to take care of."
Bayh sought the Democratic nomination for president in 1976, finishing third in the New Hampshire primary behind Carter and Morris Udall. He dropped out after finishing seventh in Massachusetts.
In 1980, Bayh tried and failed to win a fourth term, losing to Dan Quayle, then a little-known, two-term House member who was helped by Ronald Reagan's presidential coattails. Quayle would go on to serve as vice president under George H.W. Bush from 1988 to 1992.
Birch Evans Bayh Jr. was born Jan. 22, 1928, in Terre Haute, Indiana, the son of Birch E. Bayh, director of athletics at Indiana State Teachers College, and the former Leah Hollingsworth. After serving in the U.S. Army, he earned a bachelor's degree from Purdue University in 1951, starring in sports and debate and meeting Marvella Hern, who would become his wife. She died in 1979.
For three years, he ran his family's 340-acre farm. In 1954, at 26, he ran for the Indiana House and won. He became minority leader in 1957 and speaker in 1959. In 1960 he earned his law degree from Indiana University Law School.
In 1962 he challenged Republican U.S. Senator Homer Capehart and pulled off an upset, winning by about 10,000 votes out of almost 2 million total.
From his perch on the Judiciary Committee, Bayh led successful fights to reject President Richard Nixon's first two selections to succeed Abe Fortas on the U.S. Supreme Court, Clement Haynsworth Jr. and G. Harrold Carswell. Nixon finally filled the vacancy by appointing Harry Blackmun, who would write the court's decision in Roe v. Wade, the 1973 case that legalized abortion.
Bayh was an original sponsor of Title IX, the 1972 legislation that expanded opportunities for women in sports by prohibiting colleges from discriminating on the basis of gender. With Republican Senator Robert Dole of Kansas, Bayh led adoption of the 1980 law that guides allocation of patent rights among the government, investors and institutions that receive federal funds.
After leaving the Senate in 1981, Bayh became a partner at the Washington-based law firm Venable LLP. With his second wife, the former Katherine Halpin, whom he married in 1981, he had a son, Christopher.