Billionaire's Socially Conscious Studio Looks to Reap Oscar Gold
(Bloomberg) -- With days to go before this year's Academy Awards, Oscar pundits are still struggling to predict the big winner. But one independent producer, Participant Media, looks to have the inside track.
Participant produced both "Roma" and "Green Book," the two contenders most favored by the awards website Gold Derby and betting services such as FanDuel Inc. A win for either would give the company its second best picture Oscar in four years, a rare feat for an indie producer.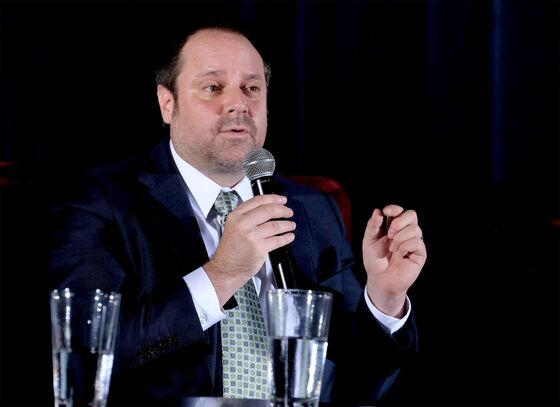 Fifteen years since its founding by billionaire and former EBay Inc. executive Jeff Skoll, Participant is thriving by making the types of movies that few studios will fund: adult dramas from veteran filmmakers with a strong dose of social activism.
Movies that target social issues have a history of attracting wealthy backers, including FedEx Corp. Chief Executive Officer Fred Smith, EBay co-founder Pierre Omidyar and philanthropist-investor Laurene Powell Jobs.
Omidyar was an executive producer of Participant's "Spotlight," the Oscar-winning movie about journalists who exposed sexual misconduct in the Catholic Church. Powell Jobs, meanwhile, started her own documentary film studio and acquired a stake in Anonymous Content (also a producer on "Spotlight"). Skoll is worth about $4.9 billion, according to the Bloomberg Billionaires Index.
Participant has been among the most prolific in the social arena, and "Spotlight" is the jewel in its awards crown thus far, with two Oscars. Produced for about $20 million, the film took in $98 million in worldwide ticket sales, according to IMDb.
The company also backed "RBG," the documentary about Supreme Court Justice Ruth Bader Ginsburg that's up for two Academy Awards, and helped produce "On the Basis of Sex," a dramatization of Ginsburg's life. Other credits include "The Post," about the late Washington Post publisher Katharine Graham's defense of press freedom during the Pentagon Papers crisis.
At this year's Oscars, it's hard to tell if Participant will score again, said Sasha Stone, the editor of Awards Daily.
"There's the need to award popular movies, a need to award films by and about women, films by and about people of color," she said. "We are trying to satisfy all of our needs but no one can really agree on what those needs are."
Both "Roma" and "Green Book" struggled to get made until Participant offered initial financing, a common role for a company dedicated to promoting change through film.
Alfonso Cuaron's "Roma" is a black-and-white movie in Spanish that explores class in an intimate drama about a Mexican family. It was distributed by Netflix Inc., which will probably get the most publicity if the picture wins. "Green Book" examines racial prejudice in the form of a buddy road trip. The latter was initially rejected by its distributor, Focus Features, according to director Peter Farrelly.
Skoll's movie credits as a producer have generated $1.46 billion worldwide, according to Box Office Mojo. "Lincoln" is his biggest movie at the box office, and one that united him with Steven Spielberg.
Spielberg ultimately helped promote "Green Book" after the movie won him over immediately, Farrelly said at a screening, according to Deadline.
"Spielberg watched it at 8 a.m. and called me at 10 a.m.," Farrelly said.