Billionaire Robert Smith's Lawyer Pleads Not Guilty in Tax Case
(Bloomberg) -- A Houston tax attorney pleaded not guilty to charges that he and Robert F. Smith used a network of offshore entities, nominees and secret foreign bank accounts to help the billionaire hide $225 million from the Internal Revenue Service.
Carlos Kepke, 81, appeared from Houston Tuesday by video conference in federal court in San Francisco, where U.S. Magistrate Judge Jacqueline Scott Corley set his bail bond at $100,000.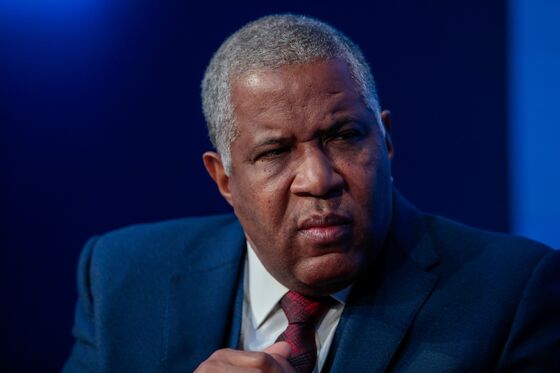 Kepke was accused in an April 15 indictment of conspiring with Smith, the chief executive officer at Vista Equity Partners, to help him avoid taxes and prepare false tax returns. The judge didn't set a trial date.
Smith avoided prosecution by cooperating in a case against Robert Brockman, a Houston businessman facing his own trial for allegedly using a web of Caribbean entities to hide $2 billion in income he earned on investments in Vista funds. Smith agreed to pay $139 million in back taxes, fines and penalties.
While the Kepke indictment doesn't include any allegations about Brockman, prosecutors say that the lawyer was involved in creating and maintaining part of Brockman's offshore structure. Prosecutors also said in an April 20 court filing that both indictments alleged conspiracies that "used similar methods to avoid tax on income flowing to two separate investors (Brockman and Smith) from the same private equity funds."
The case is U.S. v. Kepke, 21-cr-155, U.S. District Court, Northern District of California (San Francisco).