Billionaire Perez Returns to Miami's Condo Market After Hiatus
(Bloomberg) -- Billionaire Jorge Perez, Miami's most prolific condominium developer, is planning a pair of new projects in his home market after a years-long hiatus.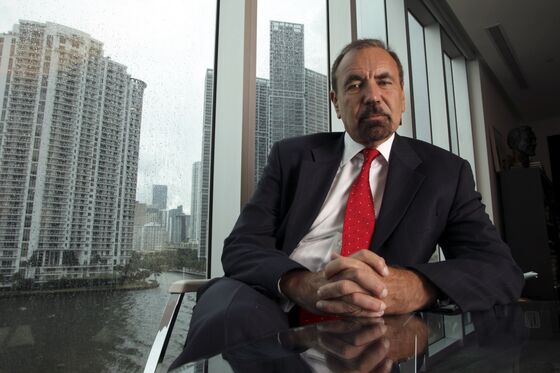 The Related Group chief executive officer said he plans to break ground on a project at 444 Brickell Ave. with more than 300 residential units under the Baccarat brand, with prices ranging from around $800,000 to $10 million per unit. He's also considering another project on Biscayne Boulevard in front of the city's performing arts center. The Brickell project was previously reported by the Real Deal.
Related Group's activity is sometimes seen as a bellwether for the broader South Florida condominium market. The moves come amid high-profile announcements by financial firms and technology investors planning moves to the Sunshine State.
"A large part of the demand is coming from businesses that are relocating," Perez said in an interview from Aspen, Colorado.
He said he decided to make the move after a sharp uptick in sales from existing inventory.
The Covid-19 pandemic and its work-from-home revolution have opened up new possibilities for workers to migrate away from expensive industry hubs including New York and San Francisco. The Miami area has emerged as a popular alternative among a vocal group of movers, but the scope and durability of the trend remains to be seen.
Related: Miami's Condo King Sees Potential Opportunity-Zone Tax Windfall
Perez has had the land for the Baccarat project since 2013 and the other lot since 2014. In years past, he has turned away from Miami condos amid a perceived glut, focusing on apartments around the country and some projects in Latin America.
The launch of several hundred new units isn't a major investment compared with what Related has built in previous development cycles.
"We're putting our foot in the water to see how deep it is," Perez said. "When we find that the projections that we have made as to demand are real, then you will see us starting with more product."