Rakuten Plans Its Biggest Yen Bond Sale as Mobile Losses Drain
(Bloomberg) -- Japanese e-commerce giant Rakuten Group Inc. is planning what would be its biggest yen bond sale ever next week as it pushes hard to boost its presence as a mobile phone operator.
Billionaire Hiroshi Mikitani's Tokyo-based company is scheduled to price about 200 billion yen ($1.75 billion) of multi-tenor bonds on Nov. 26, according to underwriter Daiwa Securities Group Inc. Its previous record Japanese currency debt sale was a 182 billion yen subordinated offering in December 2018.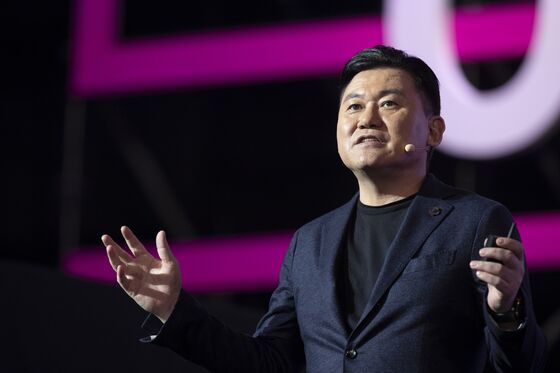 Rakuten launched a national mobile network in 2020 to compete against established providers, and heavy investments to build it out resulted in a $2.2 billion loss in that business last year. The company's mobile segment posted a 105 billion yen loss in the July-September period, wiping out profits from its Internet and fintech segments.
Rakuten's non-financial segment may struggle to break even by 2022 without a major uplift in its mobile revenue, Sharon Chen, a credit analyst at Bloomberg Intelligence, wrote in a report.
Rakuten intends to use the funds on operations, capital investment and refinancing of existing debt, according to a filing released by the company earlier this month.