Billionaire Lemann Pours Money Into Vaccine Research in Brazil
(Bloomberg) -- Brazil's richest man is using his personal fortune to make sure the nation has a place in the race for a coronavirus vaccine.
Jorge Paulo Lemann is financing AstraZeneca Plc's vaccine trials in the nation after being approached by the Bill & Melinda Gates Foundation, he said on the sidelines of the Bloomberg New Economy Forum on Tuesday. So far, Brazil's results in fighting the pandemic "don't look good," Lemann said.
"It's more difficult to be disciplined here, you have a lot of slums, a lot of people," he said. "It's harder to test them, harder to tell them they can't go out in the street -- a lot of them depend entirely on going out to work."
While the pace of new infections in Latin America's largest nation has somewhat slowed, concern has been brewing as hospitalizations rise in Sao Paulo -- the epicenter of the disease in the country.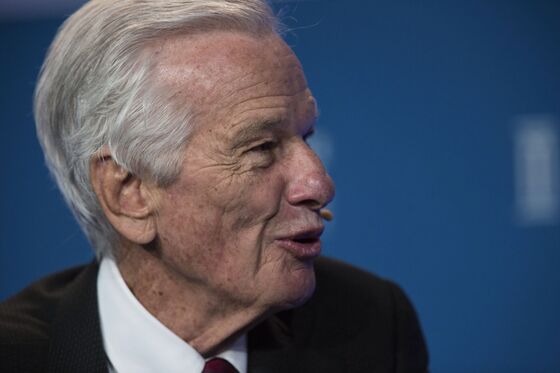 Brazil has the third-most coronavirus cases in the world with almost 5.9 million infections, and trails only the U.S. in deaths, with 166,000 fatalities. It's also become a political battleground, with President Jair Bolsonaro's government openly bickering with local leaders over lockdowns and repeatedly playing down the severity of the disease.
It's been no different when it comes to vaccines. Local scientists were baffled when the regulator ordered trials with Sinovac Biotech Ltd.'s CoronaVac be suspended last week after a volunteer involved in the tests died -- a decision that was quickly reversed. The president has repeatedly criticized the Chinese-developed shot, which is being championed by one of his political rivals, Sao Paulo Governor Joao Doria.
Lemann's namesake foundation is also handing out cash to finance a production facility of AstraZeneca's shot in the country, Chief Executive Officer Denis Mizne said in a separate interview. The non-profit will also target a larger share of its post-grad scholarships to projects in vaccine research.
The Lemann Foundation joined other organizations -- most with ties to the billionaire himself -- and spent 103 million reais ($19 million) to update a facility in Rio de Janeiro to produce as much as 30 million doses of AstraZeneca's vaccine per month as of the beginning of 2021. It also spent an undisclosed amount funding trials throughout Brazil.
"It's become very a emotional topic," Mizne said of the vaccine debate. "People are watching scientific debate like it's a soccer match, with minute-to-minute narrators. That's unhelpful."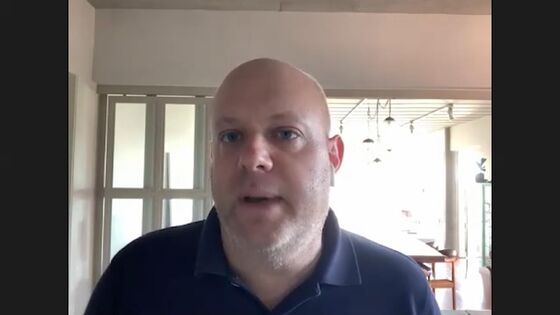 The "gigantic" political noise serves only to feed people's suspicions over the vaccine, according to Mizne. Still, he said, both the Sao Paulo government and Bolsonaro's administration were right to buy batches of the experimental drug ahead of time and strike deals to produce the shots locally.
AstraZeneca's vaccine is being developed with the University of Oxford and has shown promising results in human testing. The firm struck deals to supply hundreds of millions of doses of the experimental vaccine for the U.K., U.S., Europe and China. In Mexico, it partnered with billionaire Carlos Slim to produce as many as 250 million doses for Mexico and Argentina.
Brazil, a country already strapped for cash before the pandemic hit, is facing the coronavirus outbreak while dealing with its continental size, world-famous red tape and clashes between state and federal governments. Companies and billionaires pitched in trying to hurry things along. Itau Unibanco Holding SA donated 1 billion reais to create a new organization to fight the virus -- its billionaire controlling families handed over an additional 200 million reais.
"If Brazil isn't on the map of vaccine research, we will never actually be able to get out of this situation," Mizne said.