Gross Hearing in Neighbor Dispute Halted Over Covid Exposure
(Bloomberg) -- A court hearing into Bill Gross's dispute with his southern California neighbor was abruptly halted Monday after his lawyer said the billionaire and his girlfriend were exposed to people who tested positive for the coronavirus.
"They were in contact today and late last week, so pursuant to the governor's order, we will get tested and we will speak with the court and figure out when the appropriate time to resume will be," Jill Basinger, Gross's lawyer, told the judge.
The disclosure came after Gross offered to settle the case, complaining the hearing was putting his, and court personnel's, health at risk. It also followed an admonition from the judge over Gross's failure to wear his mask.
""Mr. Gross, I'm going to ask you to please put back your mask over your face and mouth," Judge Kimberly Knill told the co-founder of Pacific Investment Management Co. at the hearing.
The hearing in state court in Santa Ana resumed Monday after Gross's neighbor Mark Towfiq rejected the billionaire's settlement offer for their dueling harassment complaints.
Gross issued a public statement Monday offering to "end all hostilities" with his Laguna Beach neighbor and said the two men should calculate how much money they've spent in lawyers' fees and donate the proceeds to local food banks and other charities.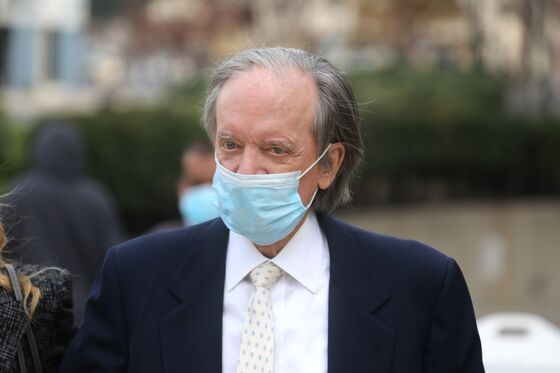 Towfiq, a tech entrepreneur, called his neighbor's proposal a "stunt to stem the tide of negative press the public exposure of his actions has produced."
For months the two men have been locked in a public feud that Towfiq claims began when he filed a complaint with city officials over Gross's installation of protective netting over a million-dollar sculpture in his yard. Towfiq claims Gross retaliated by blasting theme songs to TV sitcoms like "Gilligan's Island," rap and Mariachi music. Gross accused Towfiq of being a "peeping Tom" by photographing and recording him and his girlfriend Amy Schwartz.
"I don't think many people would contend this litigation deserves the attention it has received during the deadliest pandemic in a century," Gross said in the statement. "Never mind the public resources the case has commanded from the courts, law enforcement, and the city of Laguna Beach as it escalated far beyond an ordinary dispute among neighbors."
"This is just billionaire Bill Gross trying to buy his way out of accountability for his horrible behavior," Towfiq's lawyer Jennifer Keller said in a statement. "He is losing the trial badly and is literally on the eve of being cross-examined about his harassment and lies, which he is desperate to avoid."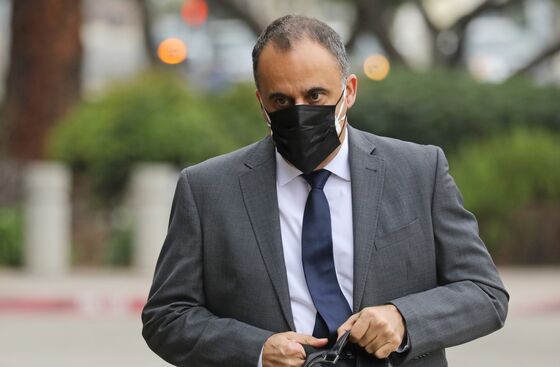 Towfiq completed his testimony last week while Schwartz and Gross had been scheduled to testify in the coming days. The judge said she hoped to hear from the couple in person after they take a break for Covid testing and when court officials determine it's safe for live testimony to resume in the courthouse.
During his days on the stand, Towfiq testified that Gross gave him a choice: drop his zoning complaints about a 22-foot-long soccer netting that encased the glass sculpture by artist Dale Chihuly or be subjected to blaring music.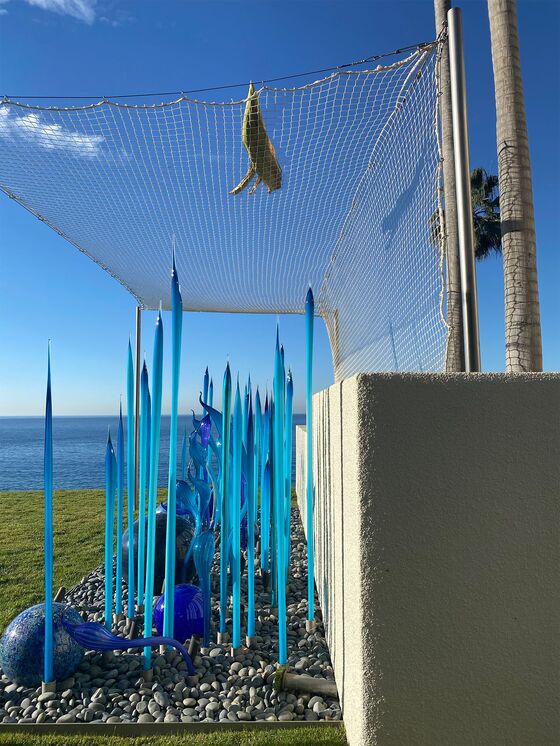 On Monday, a NASA scientist testified as an expert for Gross about how police officers may have been mistaken about how loud the music from the billionaire's home actually was.
Durand Begault said his expertise involved "psychoacoustics," or the branch of psychophysics involving the scientific study of sound perception and audiology -- how humans perceive various sounds.
Begault, who said he's been with NASA since 1988, described a phenomenon called "tunneling" or "auditory screening" in which an individual can focus on one sound and perceives it to be louder than another.
He cited as an example Emperor Penguins, that can distinguish the call of their chicks and mates from thousands of other birds nesting on the Antarctic Peninsula.