Bill Gross Community Service Featured 'Gorgeous Enchilada Lunch'
(Bloomberg) -- Billionaire Bill Gross says he didn't spend his community service in an orange jumpsuit along the highway, but instead served "a gorgeous enchilada lunch" with cheesecake and chips at a soup kitchen in Santa Ana, California.
"No downtrodden homeless people at this soup kitchen," Gross wrote in his latest investment letter, published Wednesday. "There were vegan meals, gluten-free meals, five kinds of bread, and orders from the cars to skip the meal but to give them mini-sacks of avocados and artichokes for special diets later in the day."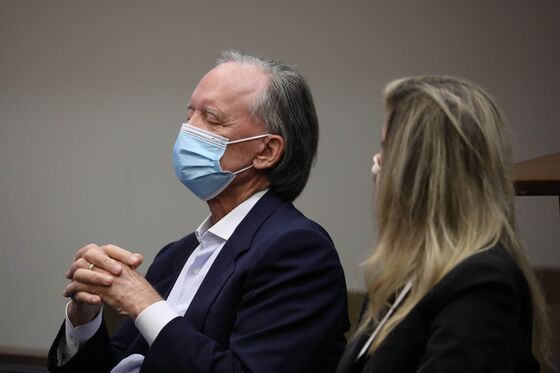 Orange County Superior Court Judge Kimberly Knill earlier this month sentenced Gross and his wife Amy to five days in jail, but suspended the jail time because of Covid-19. Gross and his wife were ordered to do two days of community service and pay $1,000 each after being found guilty of flouting a court order not to annoy their neighbor with loud music. 
Gross commented that many of the people he served came in "nice SUVs and pickup trucks" and that they were "well dressed and apparently not lacking in the finer accoutrements of daily life." 
He also took a few swipes at the judge in his case, joking that she will have a prominent role in the movie about his life. At 77, Gross said he's too old to play himself, but added: "They're thinking of Jake Gyllenhaal! But I would have preferred Tom Hanks."