NYC's Mayor Race Heats Up With Times Nod, Crime Focus
The newspaper's endorsement put Garcia, a 51-year-old former sanitation commissioner, at the center of the civic conversation. She's been described by the Times and the New Yorker as the candidate most knowledgeable about the city's workings among the crowded Democratic. field. The candidates are trying to succeed Bill de Blasio, mayor since 2014, who is term-limited.
Garcia was de Blasio's go-to crisis manager, tackling the distribution of millions of meals during the pandemic, as well as handling a lead-poisoning crisis in public housing.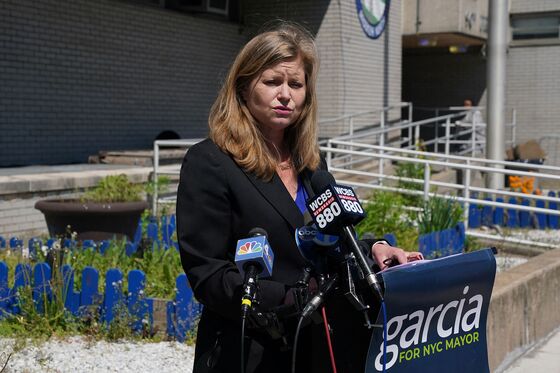 With the June 22 primary less than six weeks away, crime has become a top issue. The May 8 shooting of two women and a 4-year-old girl in Times Square led to press conferences from top candidates Eric Adams and Andrew Yang, both of whom have rejected defunding the police. Adams, a former NYPD officer, held a press conference May 10 alongside the president of a transport-worker union local and called on de Blasio to add police to the subway stations ahead of the May 17 resumption of 24-hour service.
Adams, who has received the endorsement of the New York Post, has called for a greater focus on gun crime, adding minority police officers and making it easier for good cops to identify bad ones. Yang, an entrepreneur and former presidential candidate, has pledged to establish an antiviolence unit to trained plainclothes officers.
Garcia called for a tenfold increase in cash payments for returned guns and more police on subway trains and platforms.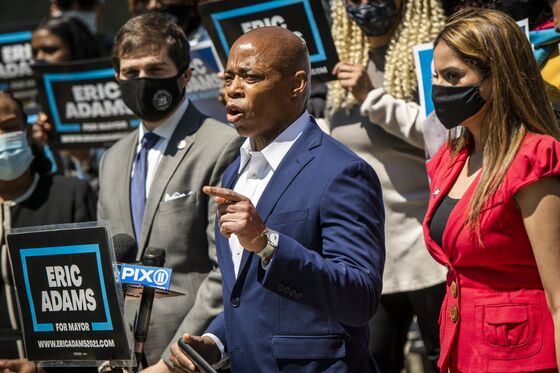 During recent interviews with the Times, candidates Shaun Donovan and Ray McGuire vastly underestimated the cost to buy a home in Brooklyn. Donovan, a former city housing commissioner, guessed the median sales price was $100,000, while former Citigroup executive Ray McGuire cited $80,000 to $90,000. Yang nailed the correct answer: $900,000, while Maya Wiley guessed $1.8 million and Adams, $550,000.
McGuire later acknowledged his error, while Donovan said he had misinterpreted the question.
New York, where about 36% of the population is foreign born and ethnic politics are woven into the culture, is the rare U.S. city where mayors and candidates are routinely expected to exhibit fluency in foreign affairs. Mayors often make politically symbolic trips to the U.S. commonwealth of Puerto Rico, Israel and other countries.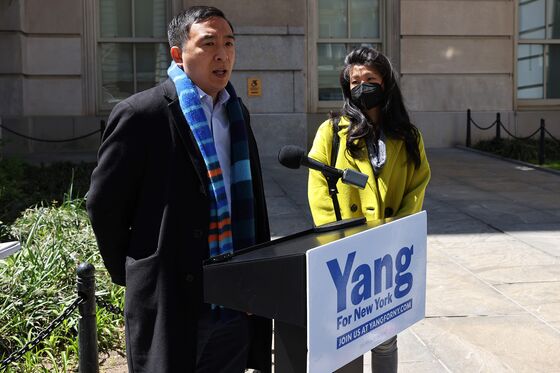 This week, Yang got a baptism by fire. He drew furious criticism for his Twitter comments in support of Israel after violent clashes with Palestinians in recent days. Some Democrats have criticized Israel's retaliatory strikes that have killed Palestinians.
Yang later sent another Tweet, saying that his earlier one had "failed to acknowledge the pain and suffering on both sides."
Garcia, Yang, Donovan, McGuire and Adams are scheduled to participate in Thursday's debate, along with city Comptroller Scott Stringer, civil-rights lawyer Maya Wiley and nonprofit chief executive Dianne Morales.
The debate is scheduled from 7 p.m. to 9 .m. and will be broadcast on the NY1 news channel and WNYC radio, 93.9 FM and AM 820.