Better Assad Than the Turks, Say Syrian Kurds Squeezed by Trump
(Bloomberg) -- Syrian Kurds are pursuing talks with the government in Damascus to protect their territory from attack by Turkey, one possible consequence of President Donald Trump's decision to pull U.S. troops from the country.
"It isn't comfortable for us but what is the other option?" said Ilham Ahmed, a senior official with the Kurdish group that fought Islamic State alongside the U.S. "If we were cornered into choosing between a Turkish militia attacking our areas," and reaching an accord with President Bashar al-Assad, she said in an interview in Washington, "we would go with the regime."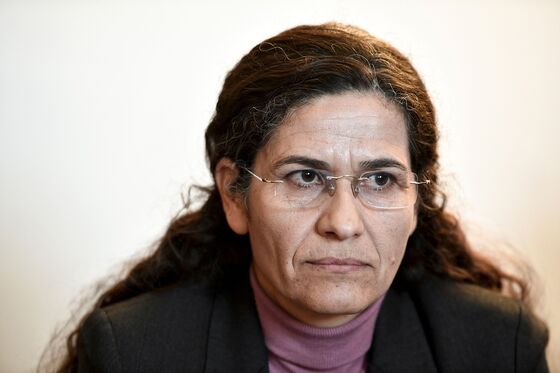 Kurds were the most important ground forces in the American-led coalition against Islamic State in Syria, taking heavy casualties and eventually gaining control of about one-third of the country. But their prospects of holding onto it took a blow when Trump announced that the U.S. would withdraw.
Turkey has strongly opposed the U.S. alliance with Ahmed's Kurdish group, which it sees as the Syrian branch of a terrorist organization that's been fighting for autonomy from Ankara. Turkey is keen to move into parts of northeast Syria when the U.S. departs, and the two NATO allies have discussed setting up a "safe zone" to protect Turkey's borders.
Ahmed said that such a zone wouldn't be safe at all for the Kurds, but a "swamp of terrorism." And she said they'd fight back if Turkish President Recep Tayyip Erdogan's sends in his troops. "We can protect the safe zone ourselves," she said. "We would defend ourselves."
The Kurds, she said, have provided Assad, and his key backer, Russia, with an 11-point road map for reintegrating the region under the Damascus government. The new Syria should be "decentralized," said Ahmed. But "we want the unity of Syria. We don't want to secede."
Trump shocked even those in his inner circle by yielding to a suggestion from Erdogan, during a Dec. 14 telephone conversation between the two leaders, to reverse the Pentagon's Syrian strategy by pulling out U.S. forces.
Trump's critics have warned that his abrupt decision would enable the Assad-Russia-Iran alliance to complete its victory in the eight-year civil war, which has killed half a million people and turned millions more into refugees.
Defense Secretary Jim Mattis resigned over the withdrawal plan, and other officials have pushed back, creating confusion over the timetable for withdrawal.
In Ankara last weekend, Republican Senator Lindsey Graham of South Carolina, a prominent Trump ally and influential voice on foreign policy, said the U.S. should slow down its planned exit to make sure Iran doesn't emerge as the biggest winner.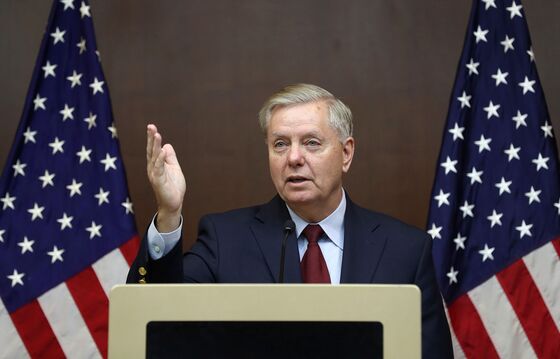 Ahmed said she's in Washington "to hear assurances and explain our point of view." She said what she's heard from the Americans suggests that they "aren't going to put a deadline for the withdrawal yet." And she warned that if the Kurds are left out of any Syrian settlement, there could be "another wave of violence." The Americans, she said, should be trying to help achieve a political solution to the conflict between Turkey and the Kurds as well as to the daunting question of Syria's future.
While he backs the idea of a safe zone in which Turkey would be involved, Trump has acknowledged the risks for his Kurdish allies. In a Jan. 13 tweet, the president threatened to "devastate Turkey economically" if Erdogan's armed forces attack the Kurdish fighters who helped drive Islamic State out of 99 percent of the territory it once held.